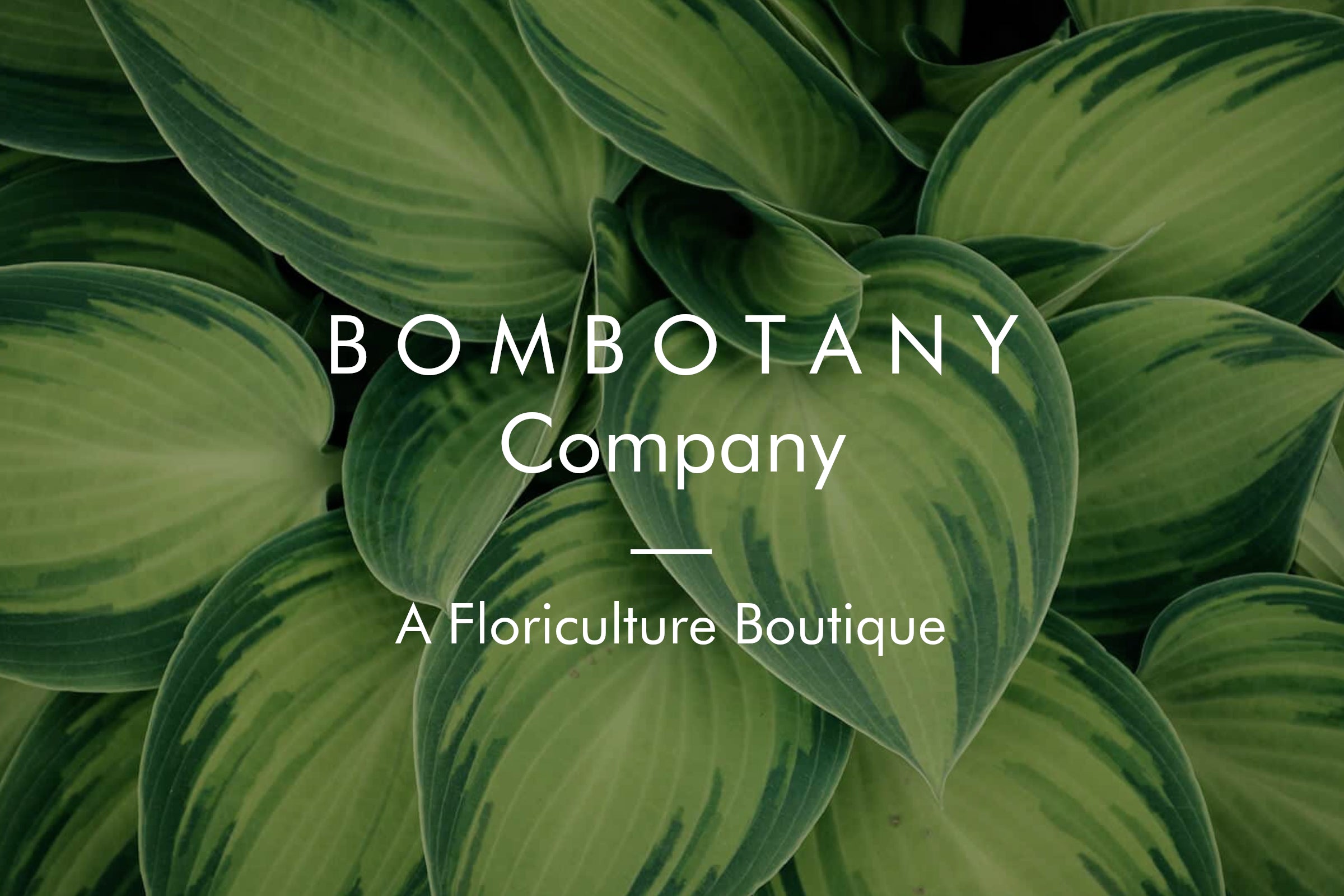 Bom (/bäm/) loosely derivative of the Portuguese adjective Bom (/bõ/), meaning "Good".
Or, if you ask our customers, it's because we're "the bomb" 😋
Botany (/ˈbät(ə)nē/) - Plant life, or the scientific study of plants.
We work hard to provide you the highest quality collection of rare and interesting plants
Our dedication is to floriculture – horticulture more specifically concerned with flowering and ornamental plants. Orchids are at the heart of our mission on the internet – they're gorgeous, fantastically unique, and deeply enriching to take care of. There's something beautiful and cathartic about tending to a plant that, after all your pain-staking care, rewards you with some of the most precious flowers on our green Earth. Rare genera orchids, bonsai, and tropical foliage have always been customer favorites, so you can count on interesting varieties coming through our web store all the time! Keep an eye on our Instagram and Facebook for upcoming features from our greenhouse, give-aways, and news about when we plan to hit the Space Coast markets.
Our Company
Bombotany is more than just an indoor gardening web-store. We're a small, ragtag team of gardening enthusiasts – and we're here to offer valuable, informative content to the indoor gardening world. We're here to help you learn how to nurse your plants back to health, teach you something new about plant care, and keep you up to date on the latest trends taking the horticultural stage.
Why? Because we love botany just as much as you do.
Check out our blog, Botany Basics, where we regularly publish care guides, how-to articles, instructional videos, and educational tips about everything green that fits on a windowsill.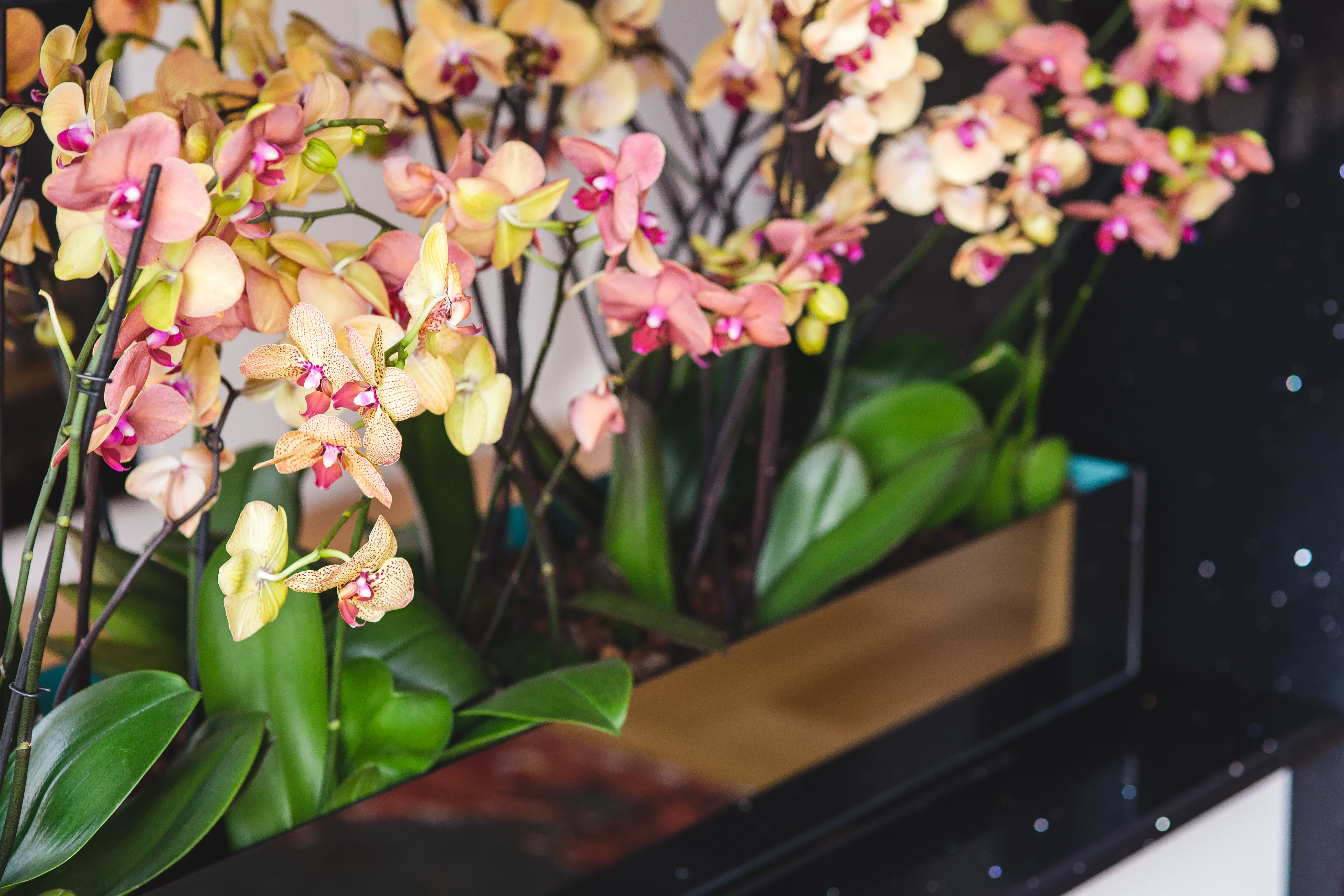 We love plants! Our collection is multiplying every day, and we're always looking out for interesting new friends to add to the store, so you better believe Bombotany will always stock unique plants and exotic flowers. With the help of carefully chosen partners, Bombotany's able to offer an even more diverse array of gardening supplies and living decorations that thrive indoors!
We grow all sorts of interesting collectible plants over here in Florida – Pomegranate and Juniper Bonsai, Christmas Cactus and other succulents, Snake Plant, Pothos, Pachira and more. Some of our plants can take a long time to grow, and we want to do our best to keep up with demand. For that reason, many (but not all) of our popular plants like orchids and trees are grown by partners in Hawaii and Florida!
Our Team
While we do have quite a bit of help from our colleagues, family, friends, and favorite clients – you can count on all customer service and order fulfillment to be taken care of by the two of us.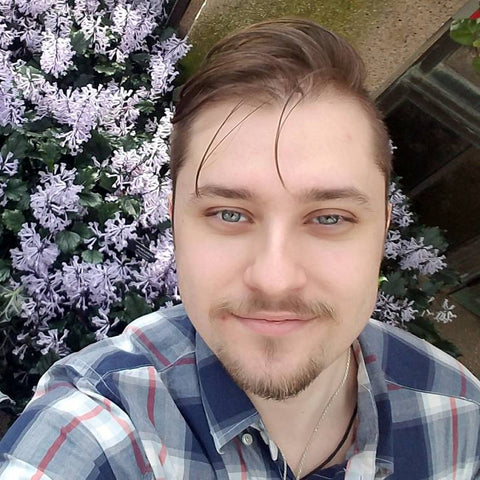 Grant - Founder
"Big Kahuna"
My grandfather, "Big Ed", was a community pillar, serial entrepreneur, and (especially in his retirement) chock-full of hobbies. I've always loved horticulture, but never nurtured that passion until my grandfather passed and left behind a collection of rare orchids and bonsai trees. I found myself inheriting a large stack of tutorial books and one of his orchids, a Dendrobium Lindleyi, a beautiful little thing with cascades of delicate yellow-gold flowers. That orchid sat on my windowsill, the only connection I had left with a man I shared so much in common with but never took enough time to enjoy. In that sadness, I found something special -- and it wasn't just the blooms! In months, I had dozens of houseplants. In a year, hundreds of collectible tropicals and orchids. I found a passion worth sharing, just like his. Bombotany started at home, in Langhorne, Pennsylvania, when my newfound connection with indoor gardening blossomed into a whole greenhouse full of ornamental houseplants.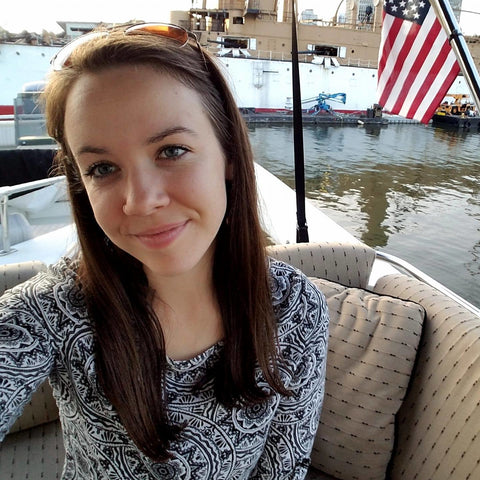 Laura - Operations
"Bigger Kahuna"
When I was young I would help my mother, a master of outdoor gardening, plant bulbs and seeds in our garden. She claimed that I knew the names of each one by eighteen months old. Our front yard had tiger lilies, irises, black-eyed-Susans, hyacinths, tulips, daffodils, daisies, zinnias, dogwoods, lily of the valley, and probably a dozen others. When I grew up and started living the apartment life, I ventured more into the world of indoor gardening while visiting some of the country's best botanical gardens with Grant. Now, our home in Florida is full of Dendrobium, Oncidium, Anthurium, Cattleya, Pilea, Ficus and fruit trees and so much more.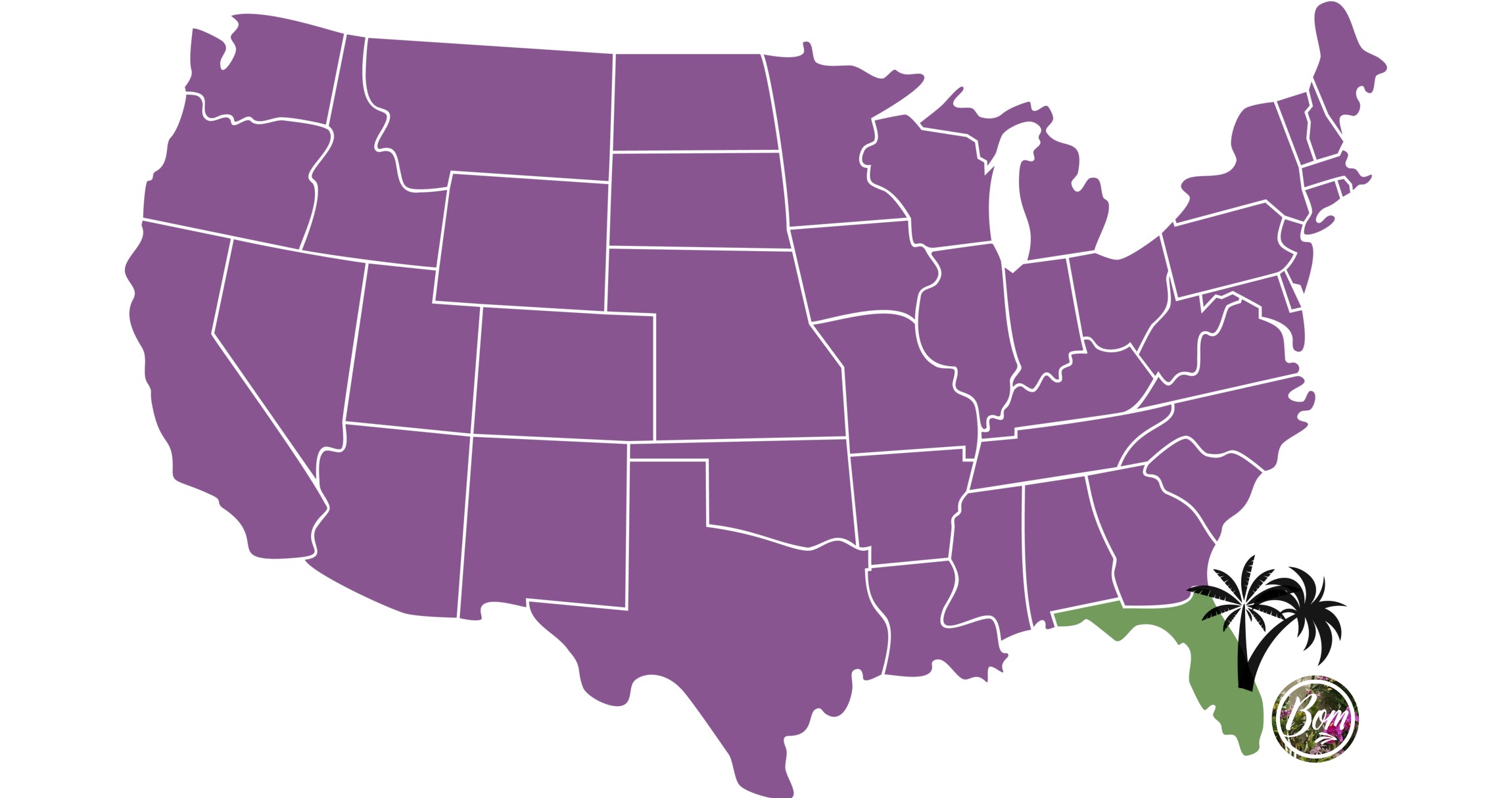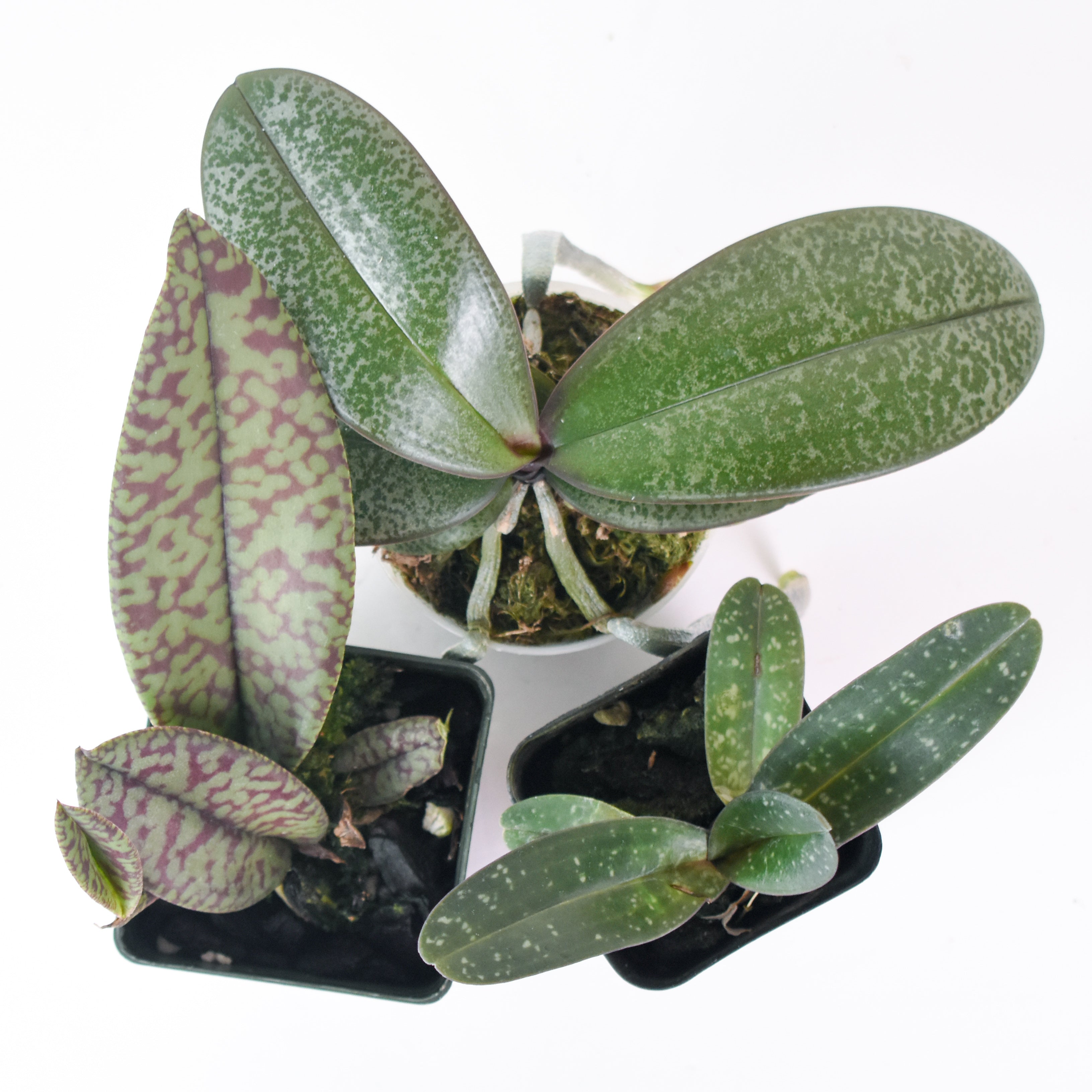 THE PLANTS
We care about quality
We set a very high bar when it comes to quality -- higher than industry standard. We're consistently able to deliver plants of a caliber that continue to create raving fans and overwhelmingly positive reviews. Our third-party marketplace reviews speak for themselves!
Shopping for living things online can be uneasy at best, which makes it hard for vendors like us to build trust. That's why we're picky when it comes to what plants we're willing to send. That means we deliver healthy plants and potting media with life left in it to your doorstep. If you disagree, we make it right.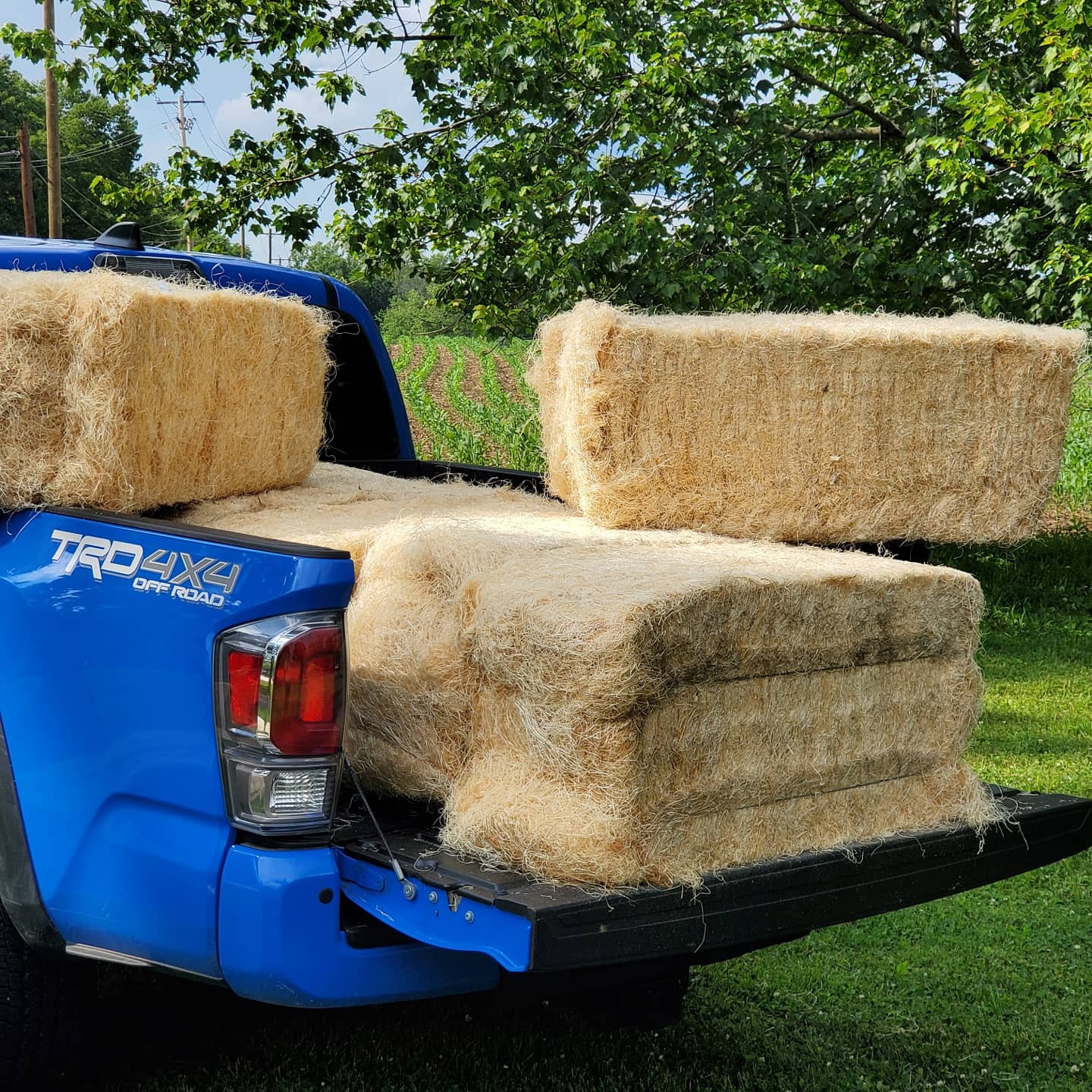 SUPPORTING SMALL
A local company
Bombotany is a boutique indoor plant company run by a few real people. We're not a huge garden center that peddles truckloads of imported plants. Many of our plants are grown in our suburban Florida greenhouse! Many of our orchids are imported from our Hawaiian sister nurseries. All our plants are reared in the USA.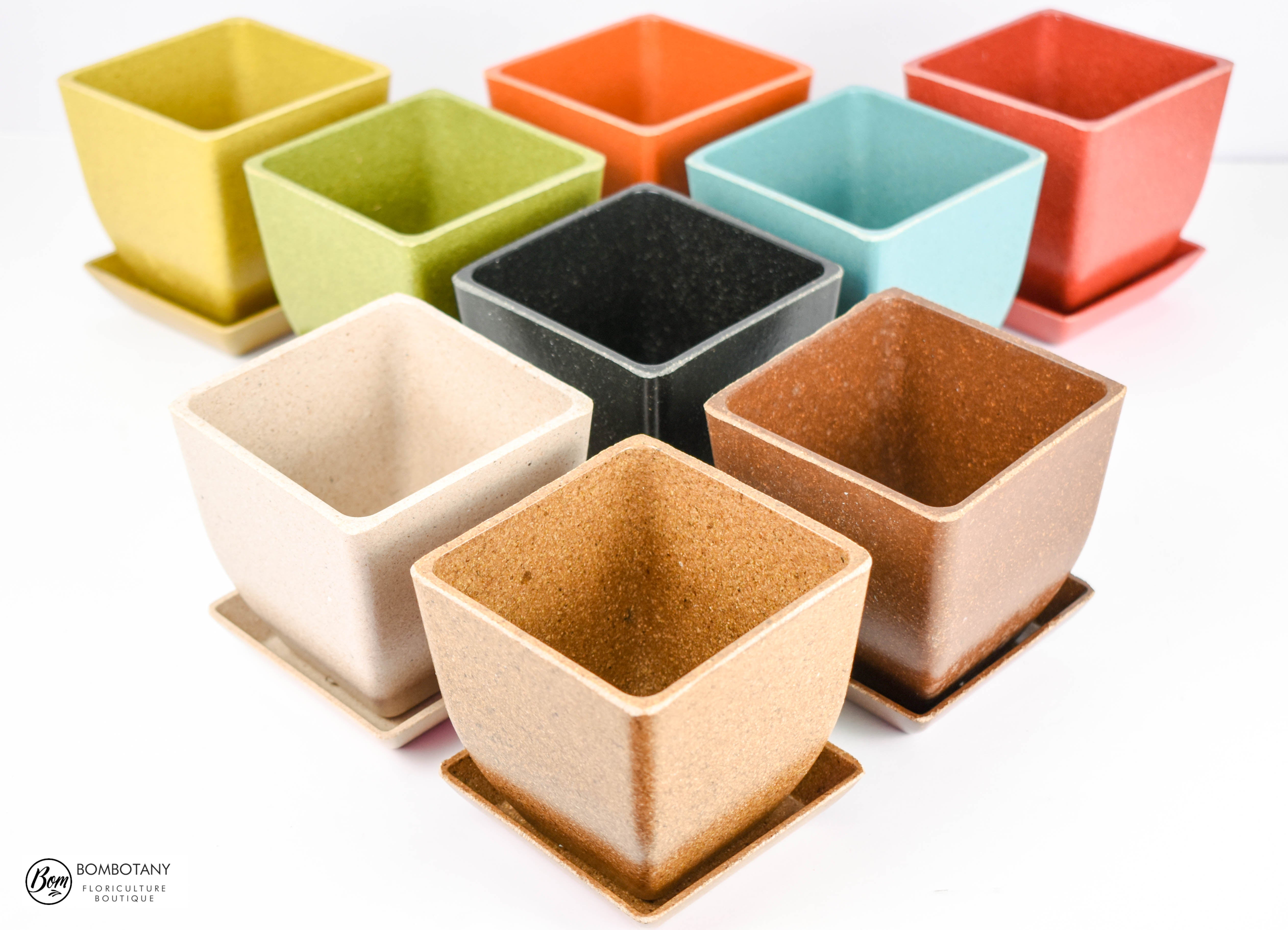 SUSTAINABILITY
Focused on nature
We're always looking for creative solutions to keep our impact on the Earth to a minimum. That's why many of our pottery lines are made from long-term biodegradable material like rice fiber!
All of our packaging materials and inserts are reused, recycled, or recyclable (be sure to check local restrictions).
Part of every purchase is invested in environmental sustainability projects -- namely, carbon emissions offsets. Learn more about what we're investing in here.