We Care — A Lot
We have a 98% successful plant delivery rate (regardless of season) and a 5 star rating with about 4,000 reviews on our popular Etsy store, a platform we don't own and can't "dress up".
It's not a secret how we do it. We simply put extrenuous care and attention to detail into every single order we pack and ship.
The Info You Came Here For
How does shipping work?

Bottom Line: Arrival 2-10 business days after purchase.

Lead Time:

1-5 business days.

Lead time varies depending on current order volume and is heavily dependent on postal carriers' weekly delivery schedules (we try to avoid weekends). Don't let us lose your business over lead time though!

Postage:

✿ Free Option — 1-5 business days.

Quicker by proximity to Florida; generally 1 day to Florida and Georgia, 2-3 days east of the Missisipi River, 4 to 5 days in the West.

While not required, we do recommend that customers in west coast states consider upgrading to Expedited for plant health, especially during November through March.

Postage method is at our discretion, usually USPS Priority Mail or UPS Ground.

✿ Expedited — 1-3 business days.

We bump expedited postage orders to the front of our que whenever possible, but standard 1-5 business day lead time does still apply.

Postage method is at our discretion, usually UPS 3-Day Select, USPS Priority Mail, or more premium services such as UPS 2nd Day and Next Day Air or USPS Priority Mail Express as required by destination distance.

Pricing for Expedited postage presented at check-out not available to HI, AK and US territories; please reach out before ordering.

✿ Express — We don't offer overnight postage options during check-out due to unpredictable variations in parcel size/weight, but we do have steep commercial volume discounts with most carriers that you're welcome to take advantage of! If you need your plants quick, we tend to have great deals on overnight postage. Expect postage quotes in the $30 range per plant. Just reach out before ordering!
Should I be concerned about weather?

Heat Packs, insulation, and weatherized shipping cartons are included FREE and automatically when weather is too cold or hot at your destination Zip Code.

As long as the forecast at your destination shows temperatures ABOVE 40°F for the duration that your plants are in transit, we guarantee the live arrival of plants.

While we have success delivering live plants down to 0°F, we do NOT guarantee packages if the forecast shows below 40°F at your destination. Hold for Pickup can make things much safer during cold weather - learn more down below.

We've shipped hundreds upon hundreds of flowering orchids and tropical houseplants straight through the coldest days of winter. We give the utmost attention to detail and safety when packing every individual plant. Our packaging process is sophisticated and takes advantage of developing technologies in the e-commerce fulfilment industry. Our staff is knee-deep in varioius postal carrier networks, so we're always ahead of the curve when adapting to major shifts in the mail-order industry (like the pandemic, postal carrier understaffing, shipping center consolidation, and any other logistical challenges faced by postal carriers that could delay your package).

Customers can't stop raving about our attention to packing detail!
What happens if plants are damaged?

It happens. Plants are living and fragile things, after all!

Our live plant packages are tracked and insured for $50-$100 depending on postage method.

If plants are damaged upon arrival, provide photos within 72 hours of the items and box with shipping lable visible. We're happy to help facilitate damage claims with third party carriers.

As is the rule of thumb in internet retail, once an order has been shipped, the responsiblity for the parcel lies with the parcel carrier.

In most cases we're able to resolve disputes relating to mechanical/physical damage in your favor (e.g. carriers pay out when they smush boxes). Damage from hot/cold temperatures will not be covered by third party carriers, but we will always work with you to the best of our ability to make sure you're happy with your order. This is where our seasonal live arrival guarantee as explained in the tab above will kick in.

Providing prompt evidence of damage is imperative as per our and third party carrier policies. Beyond 72 hours there's no way to verify liability for damage done - whether from Bombotany, the recipient, or a third party carrier.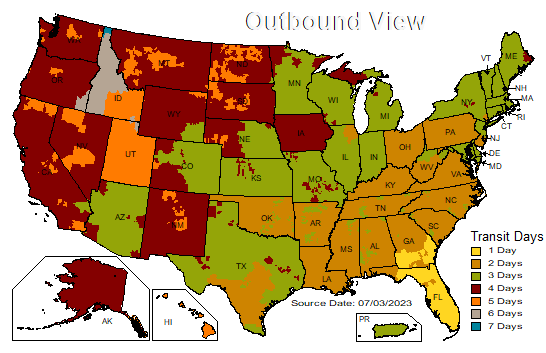 UPS Ground - UPS Generated Map
Typical free postage transit time
*excludes lead time
*we use an alternative if transit is ~5 days or more (looking at you, Rocky Mountain residents)
Secure Packaging
Every package we send stands up to our two rigor tests:
1
The Upside Down Test
Everything will be packaged securely using any means of support necessary (Mom's crumpled up junk mail) so that your plant can be turned upside down, sideways and any other ways you can think of. Every bit of void in the package will be filled, and your plant will be wrapped up so tight it won't be able to budge or beg for mercy!
2
The Drop-Kick Test
You heard us right. The Drop-kick Test. No, we won't drop kick your plant! We used trained stunt-plants to test our packaging. It's an unfortunate eventuality that some of our packages will be dropped, kicked, and tossed around while in transit – such is the nature of third party carriers. You can bet your bottom bud that your precious baby plant won't notice if they are… drop-kicked.
If you still have questions...
Dive deeper into our policies and practices in our FAQ, Returns Policy, Terms & Conditions, and Privacy pages at the foot of this page.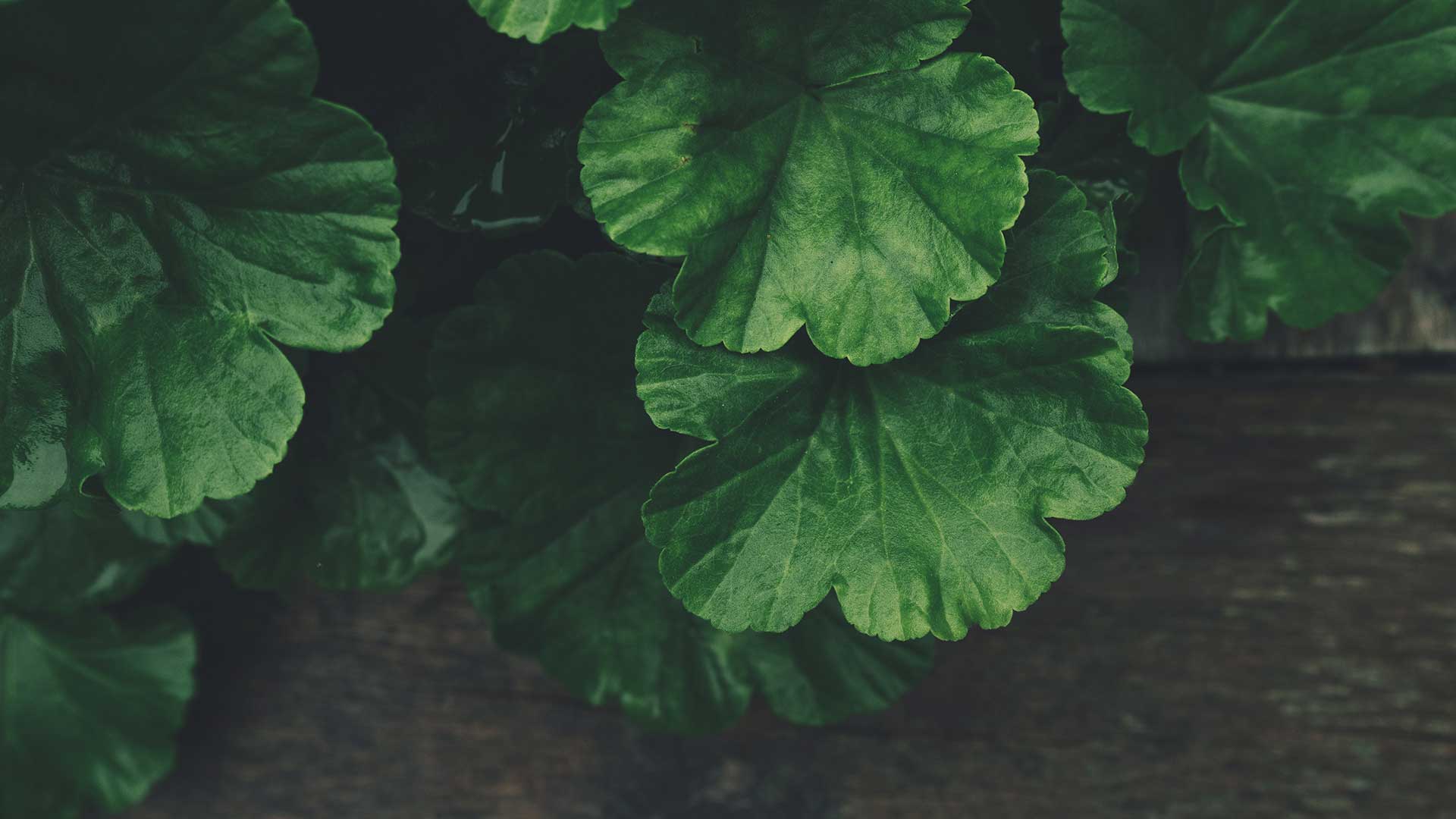 We do our absolute best when packing your plant friends, and we're very proud of our 98% success rate. Unfortunately we cannot accept returns of live plant items, except in the case that the item has been deemed damaged or defective upon arrival. Due to the nature of shipping with third party carriers, we can't guarantee that flowers/spikes will arrive in perfect condition. Packages are insured, and we're happy to help you work out a solution with the carrier in the event of a damaged package.