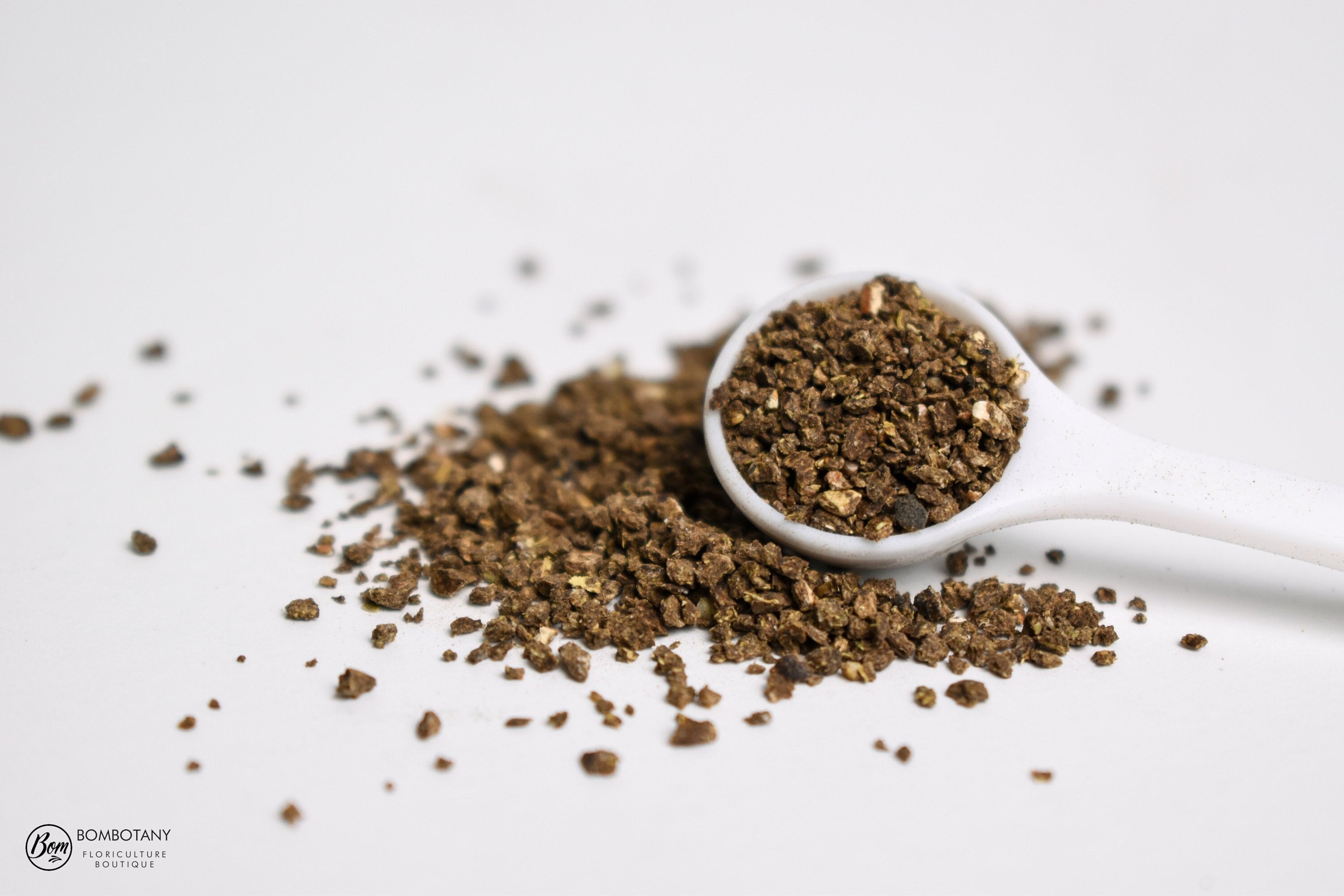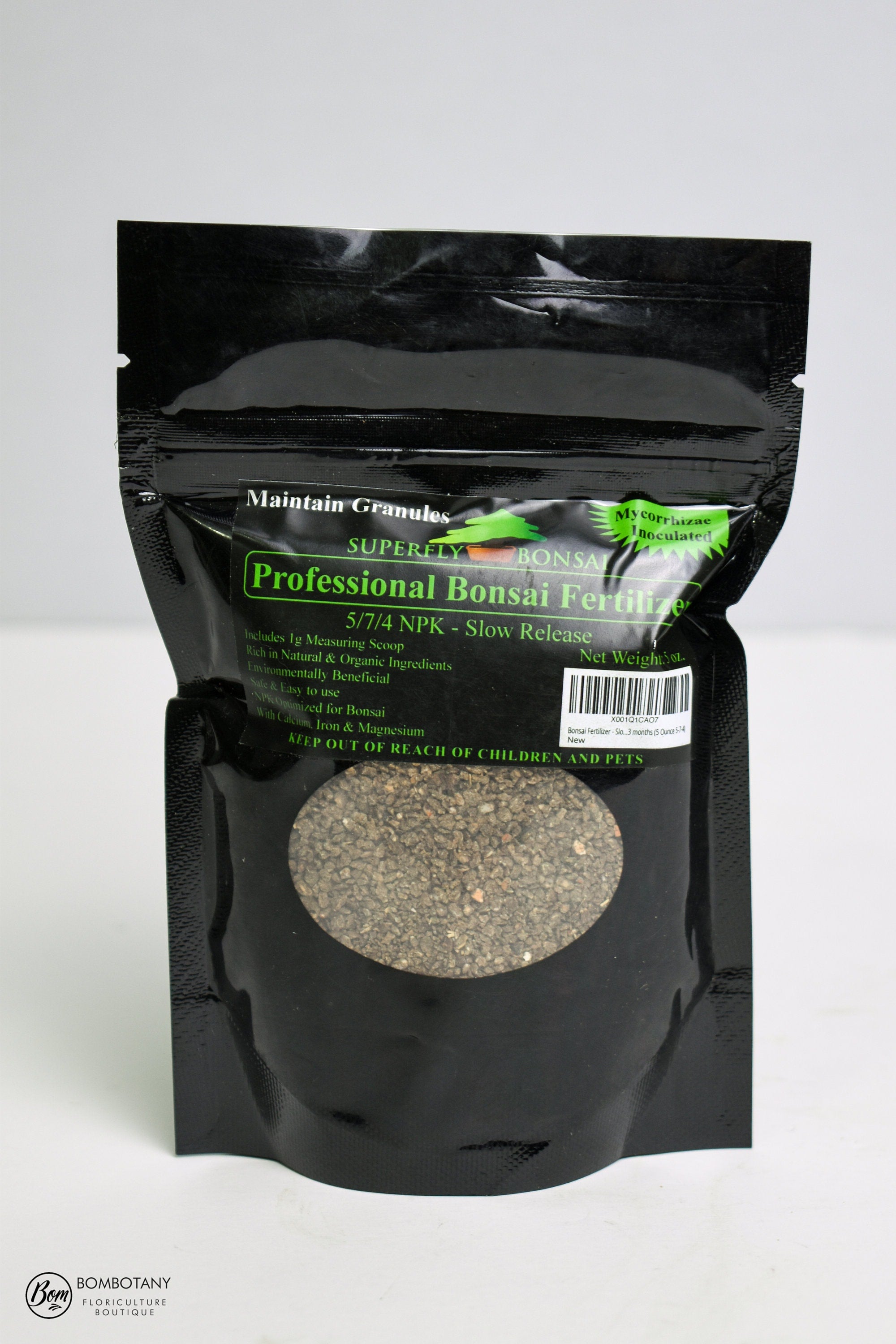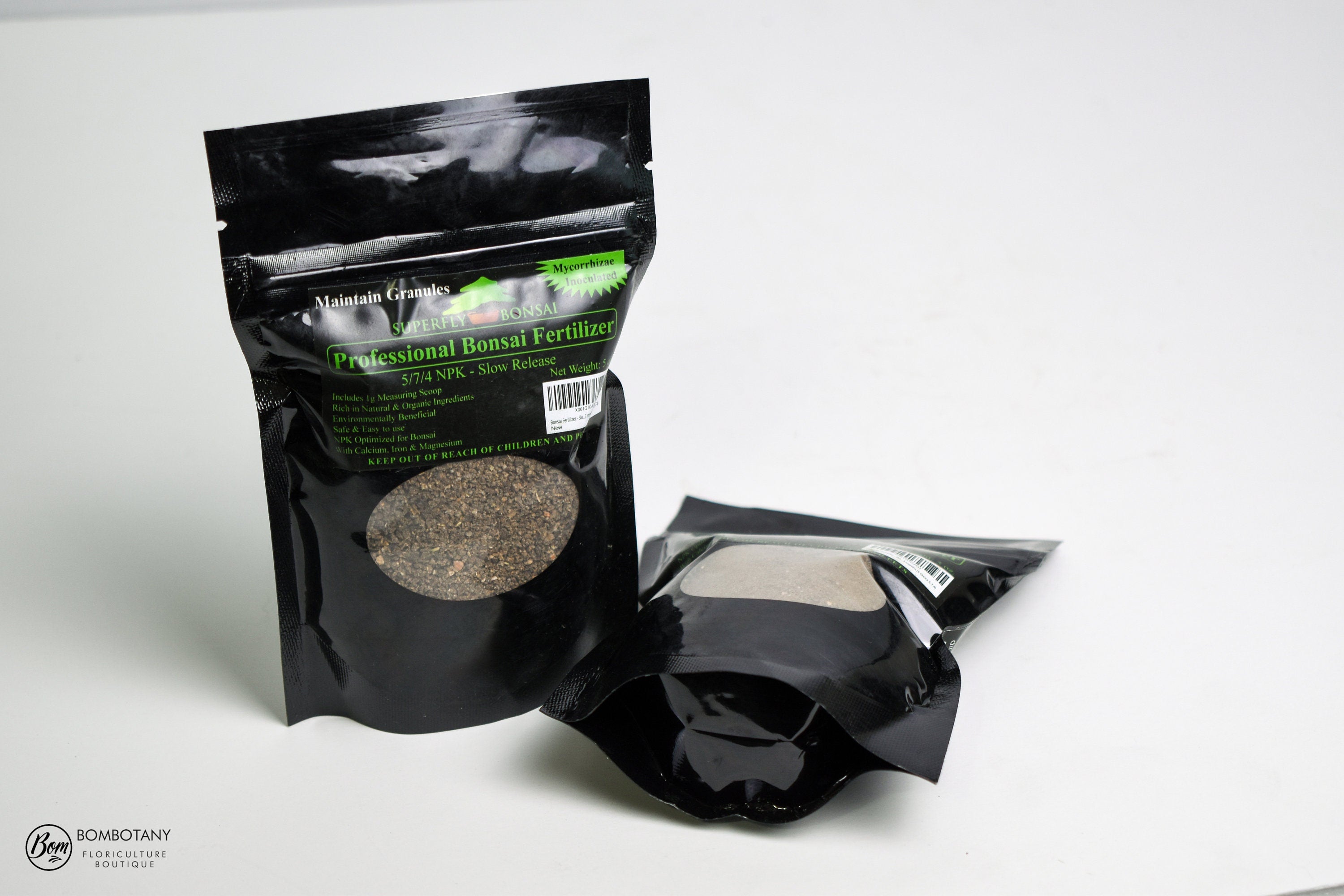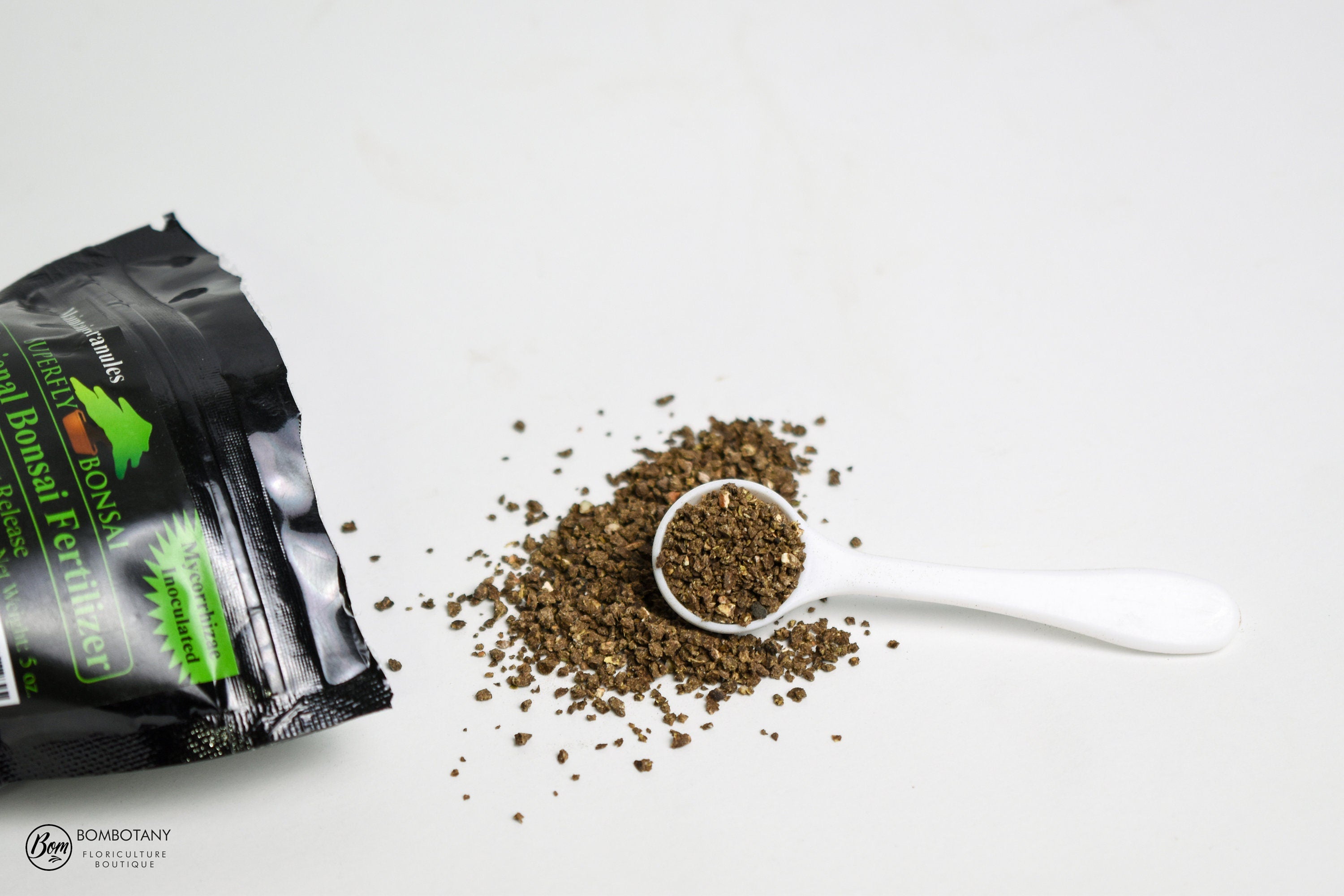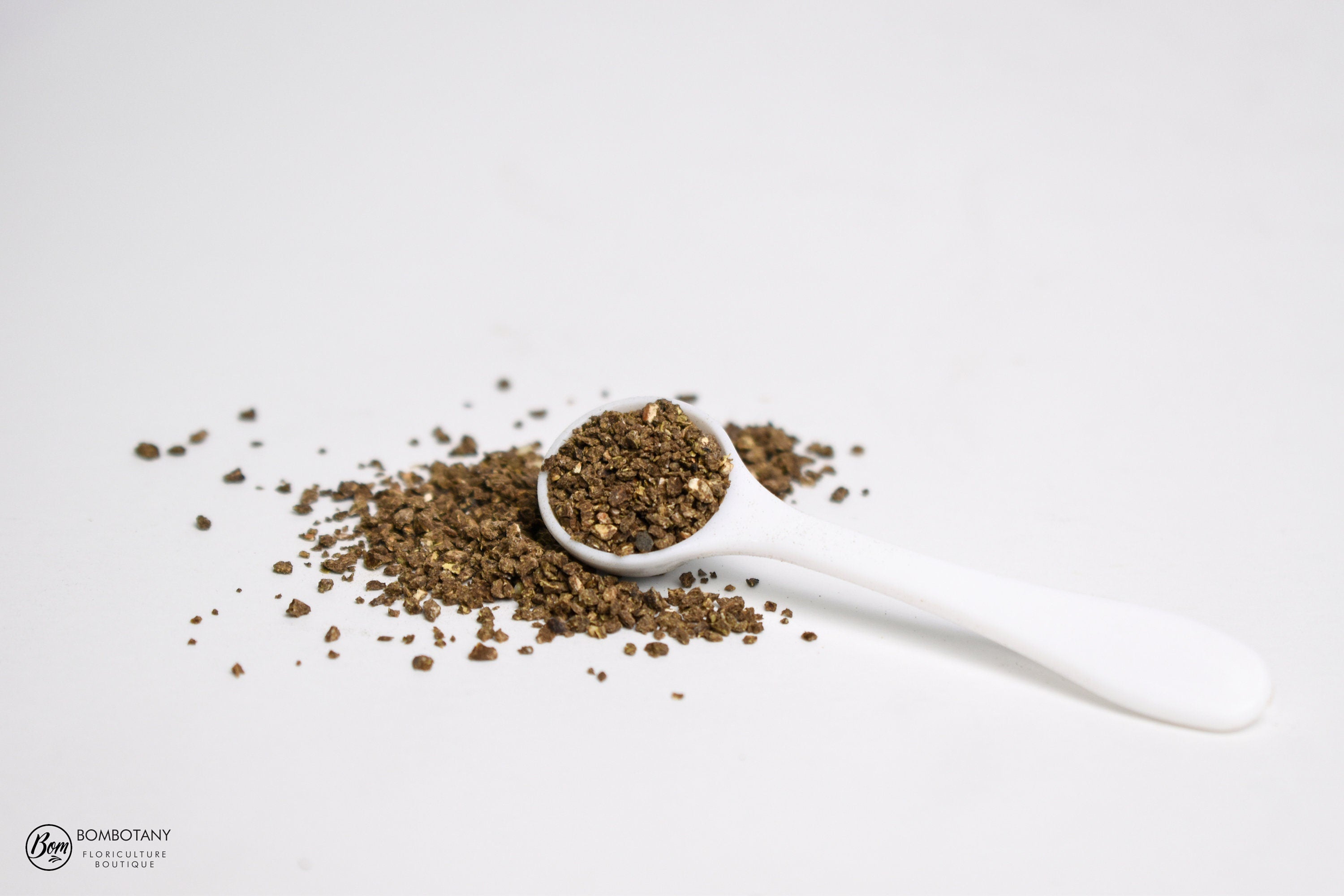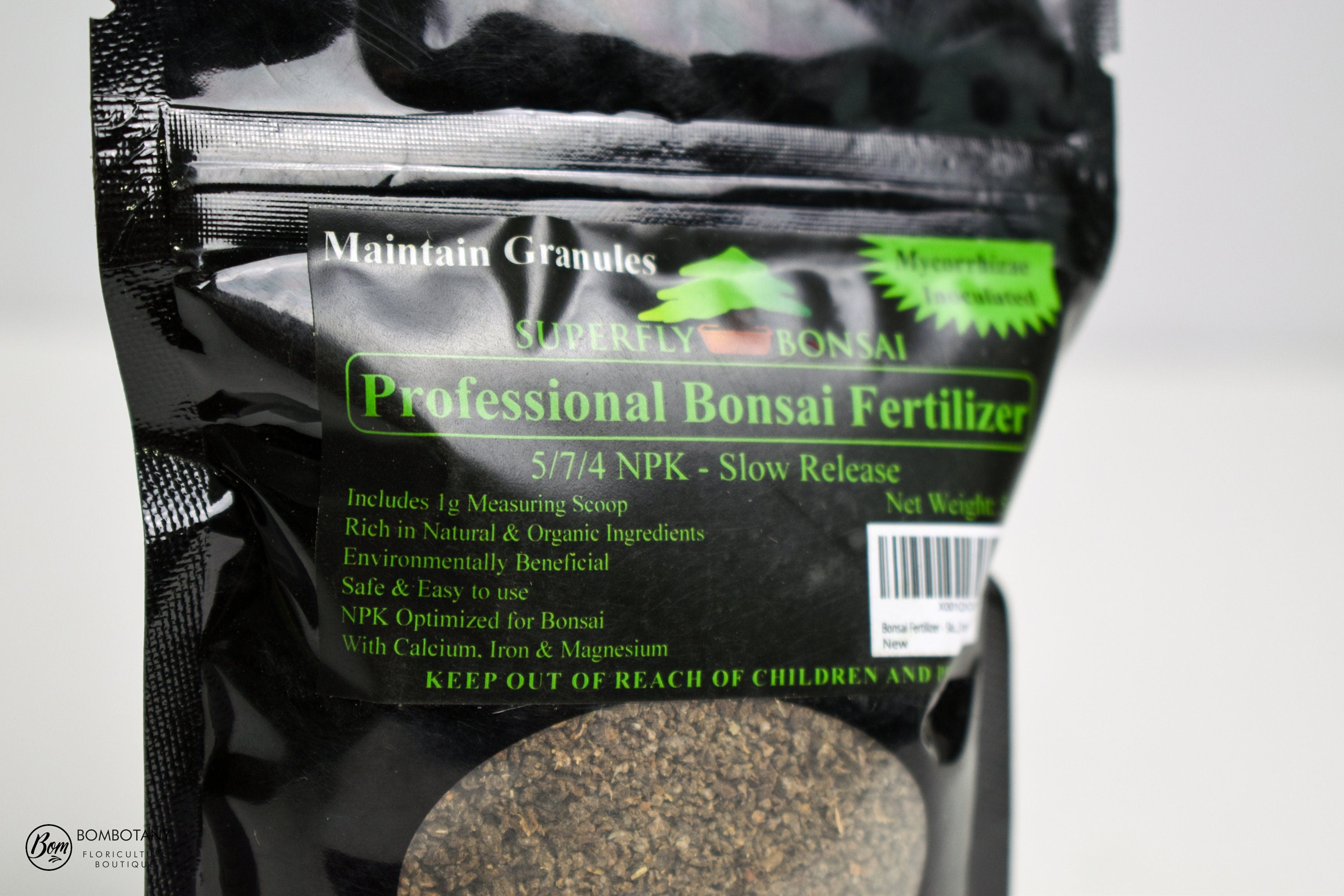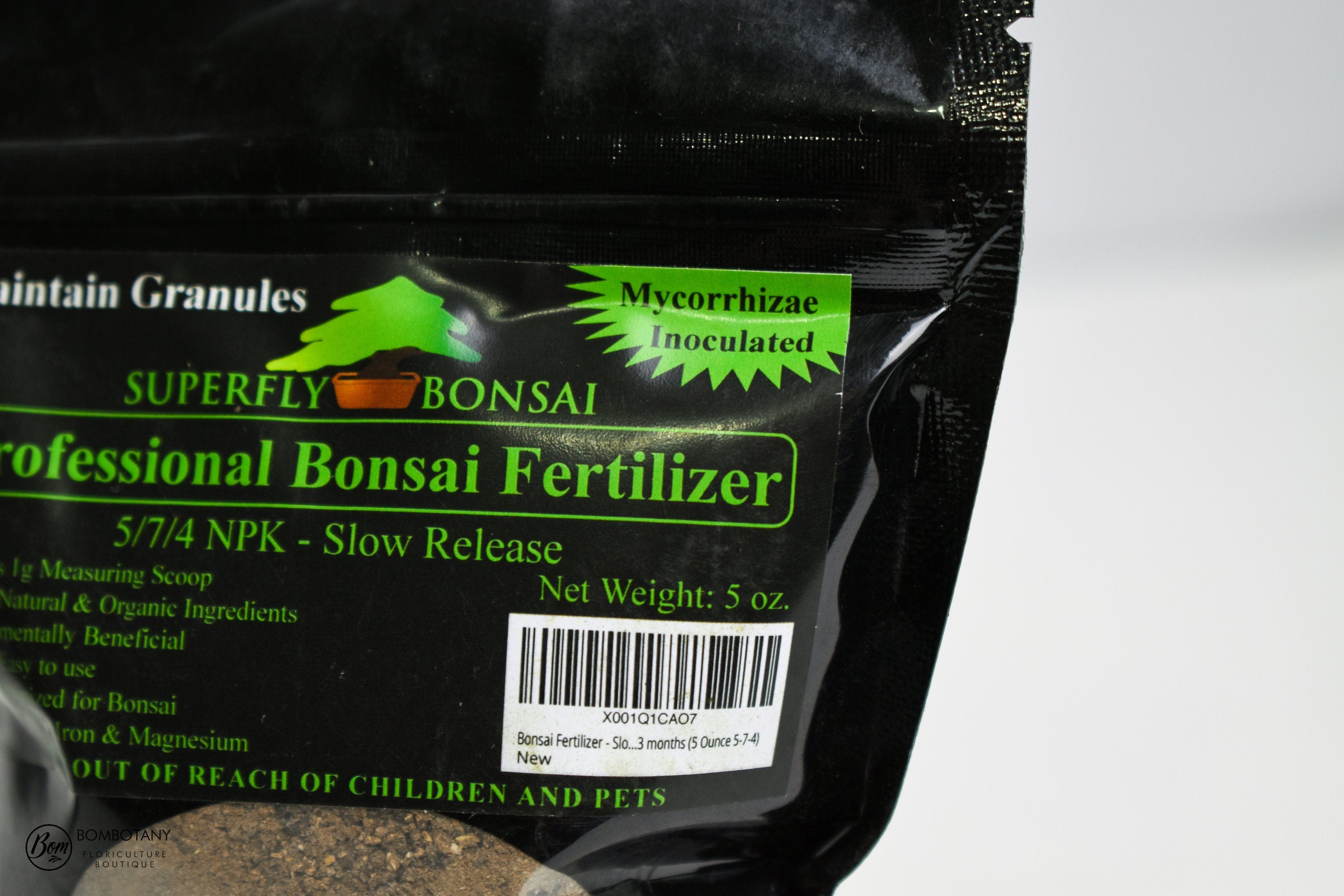 Bonsai Fertilizer Granules - 5oz w/ Scoop - 5-7-4
Brought to us by the professionals over at Superfly Bonsai, this professional grade bonsai fertilizer promotes growth of symbiotic mycorrhizae fungus resulting in healthier bonsai trees. Chemical fertilizers kill off beneficial bacteria, fungus, and insects that keep bonsai trees thriving. Made primarily from natural organic ingredients, these granules are designed to slowly melt away as you water your plant. 1 gram measuring scoop included for added convenience!

Always follow instructions on fertilizer package for best results.

This formulation is ideal for use with our best-selling Juniper Bonsai Trees. Save $6 by purchasing directly from our Juniper listing.

These granules are acceptable for use with other houseplants and orchids, however we recommend exercising caution when fertilizer comes into direct contact with epiphyte root systems.

Reach $35 order total to qualify for free shipping! Use code "FREESHIP" at checkout. For non-plants, we use calculated postage rates with a free shipping threshold to keep prices competitive for those also purchasing plants (which always ship free).
Plants ship FREE

Untethered, finally traveling the world, FREE like a bird.. except not a bird. Definitely a plant.

Arrival in 2-10 business days.

Tracked and insured. Weatherized whenever necessary. Heat packs are always free and automatically included.

Non-plants ship free at $35 in cart with code "FREESHIP".
FAQ's

Maybe we can read your mind? Maybe the plants are getting to us.

Check out our FAQ page for quick answers relating to our processes and policies.

If it turns out we're not clairvoyant, or you have questions about this product specifically, just call our name, and we'll be there (♫ we'll be there ♫).
Ask a question