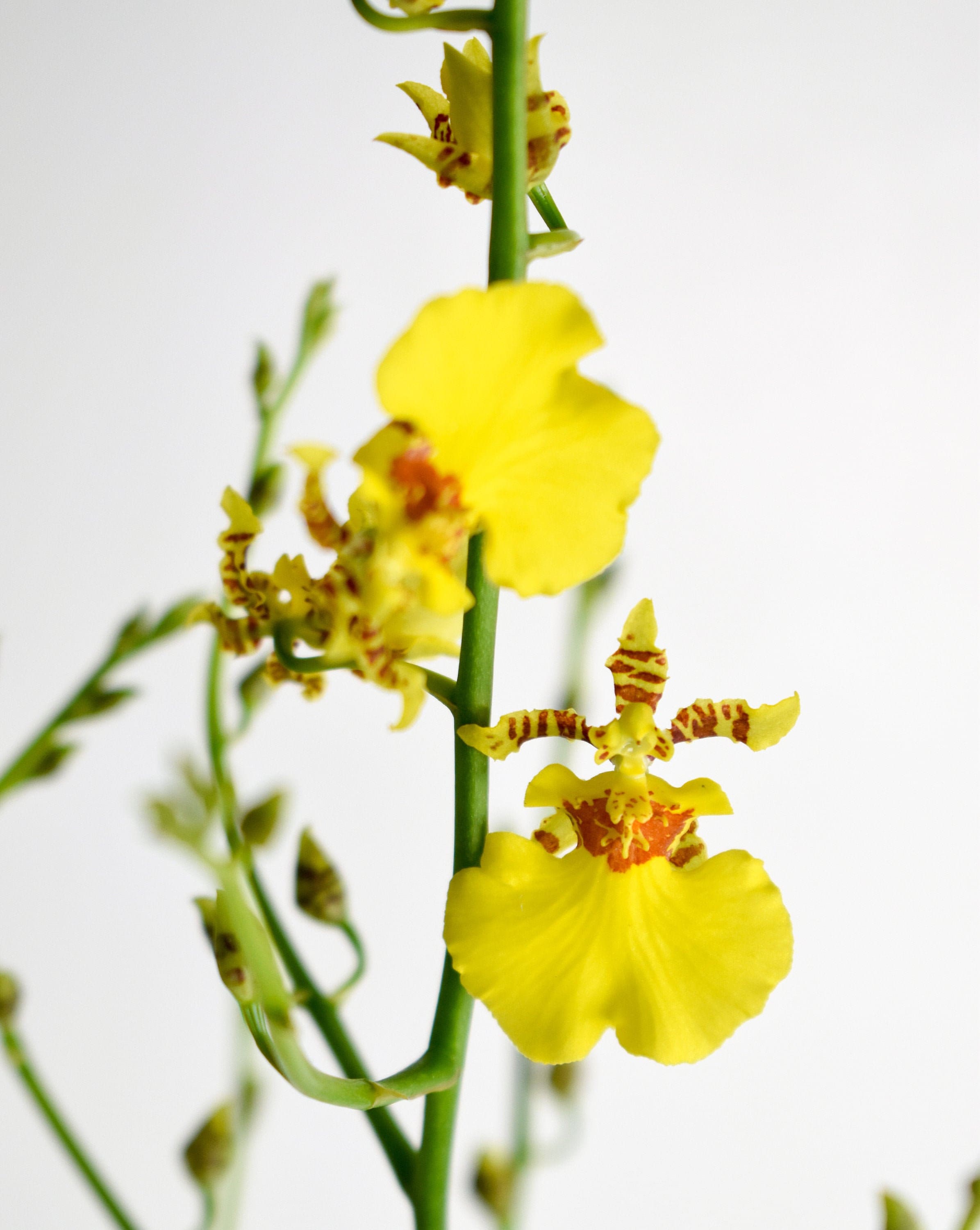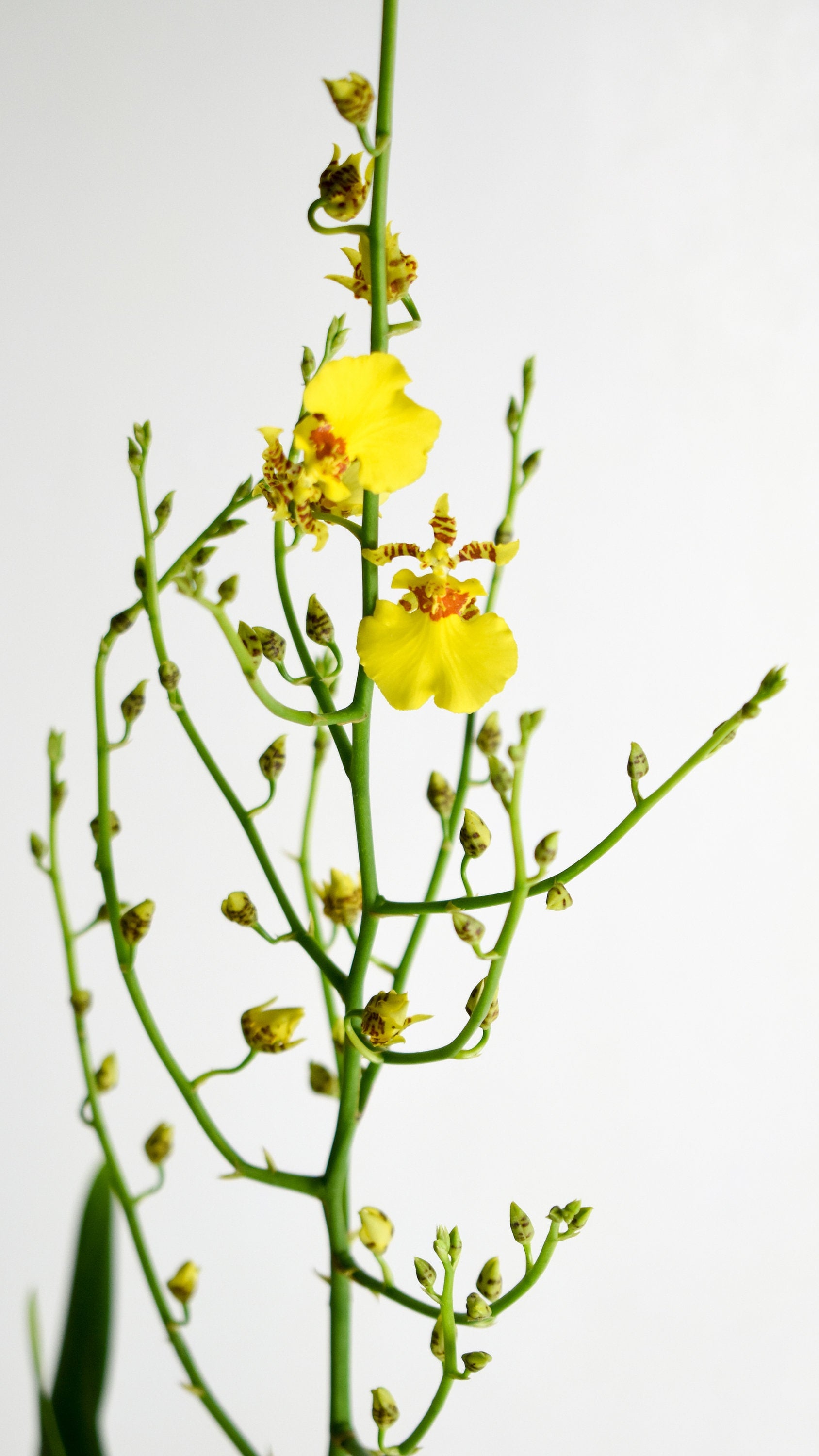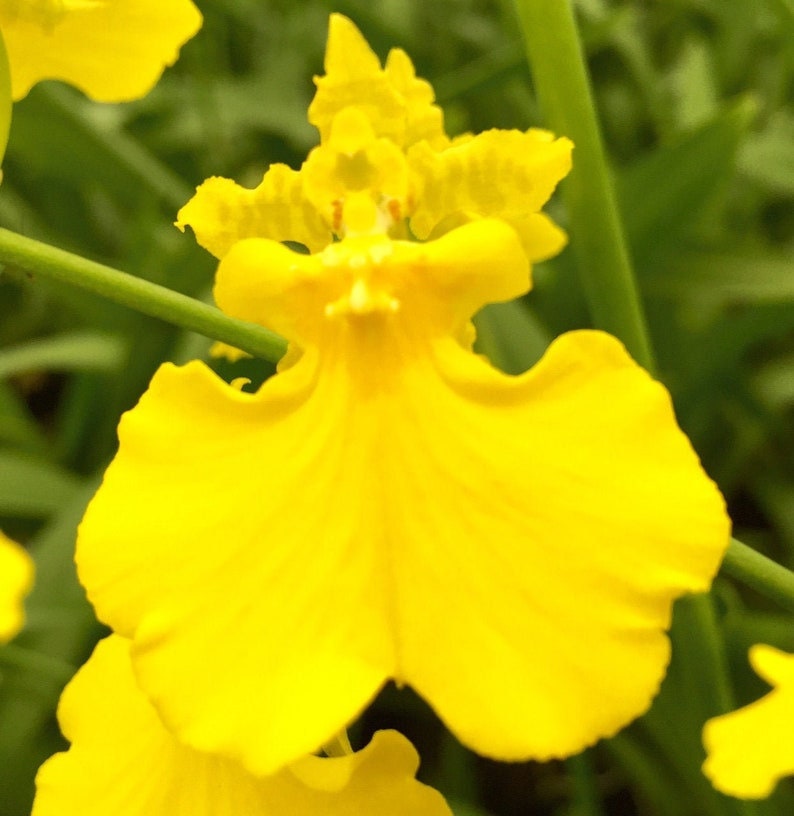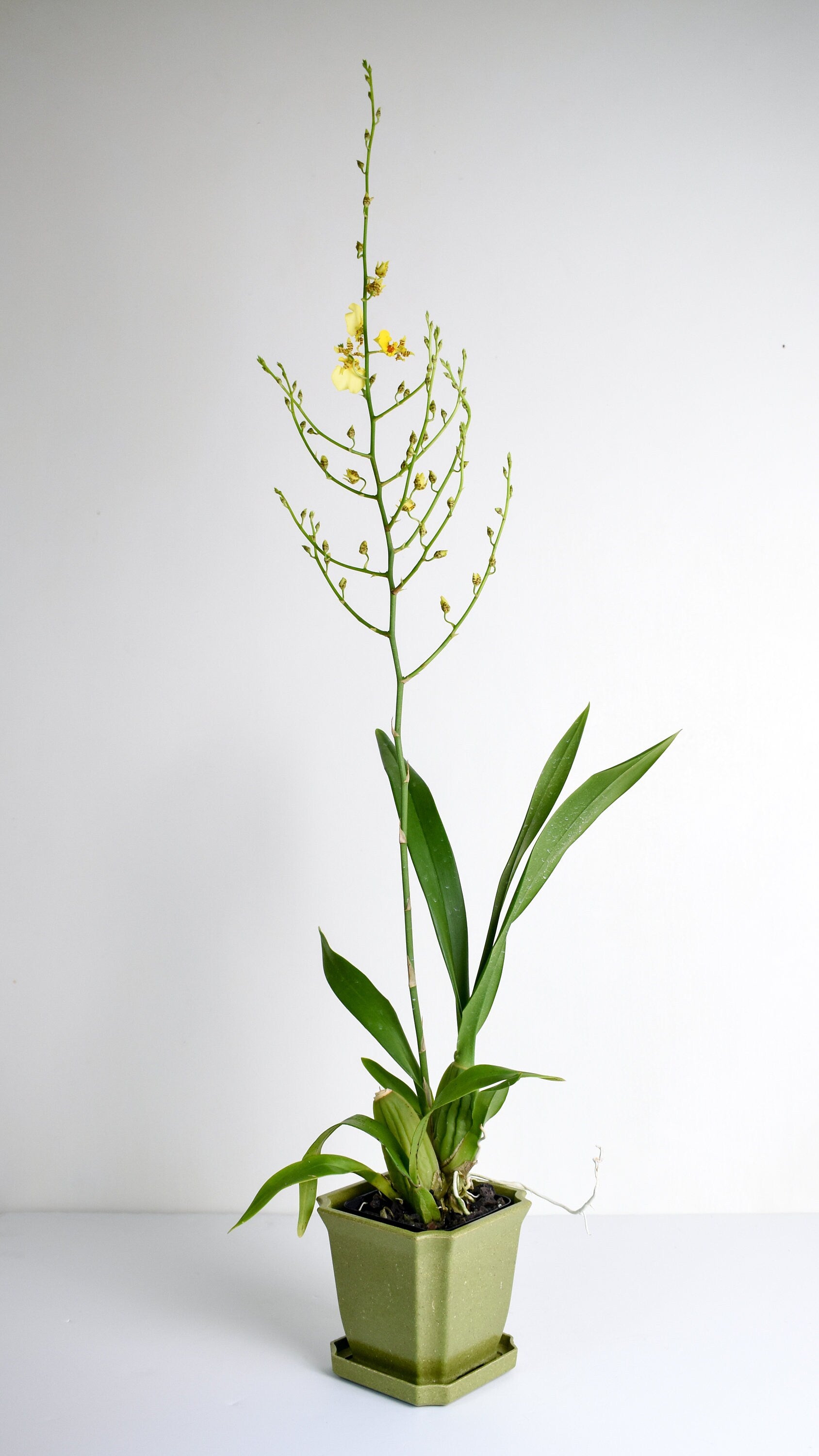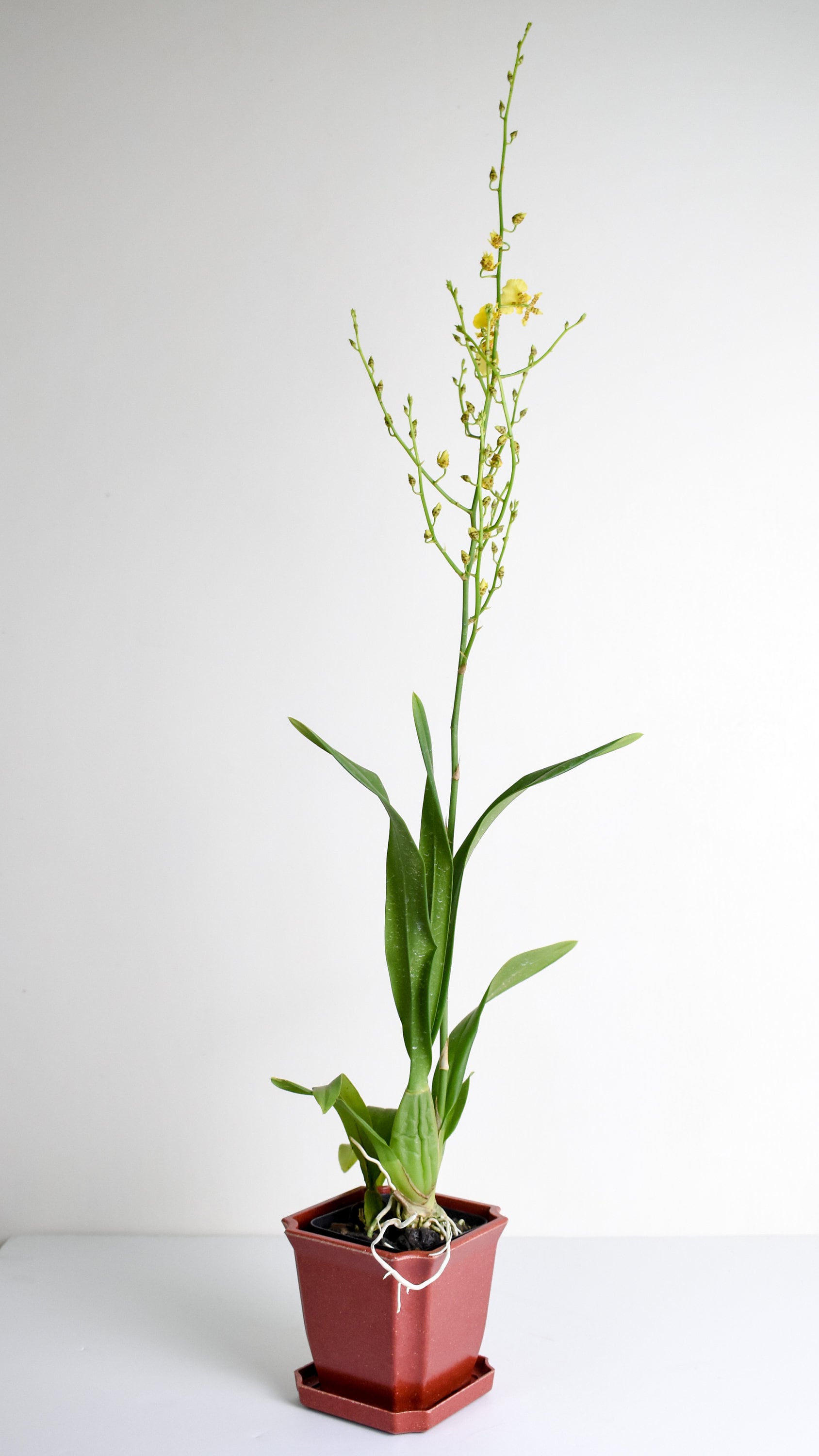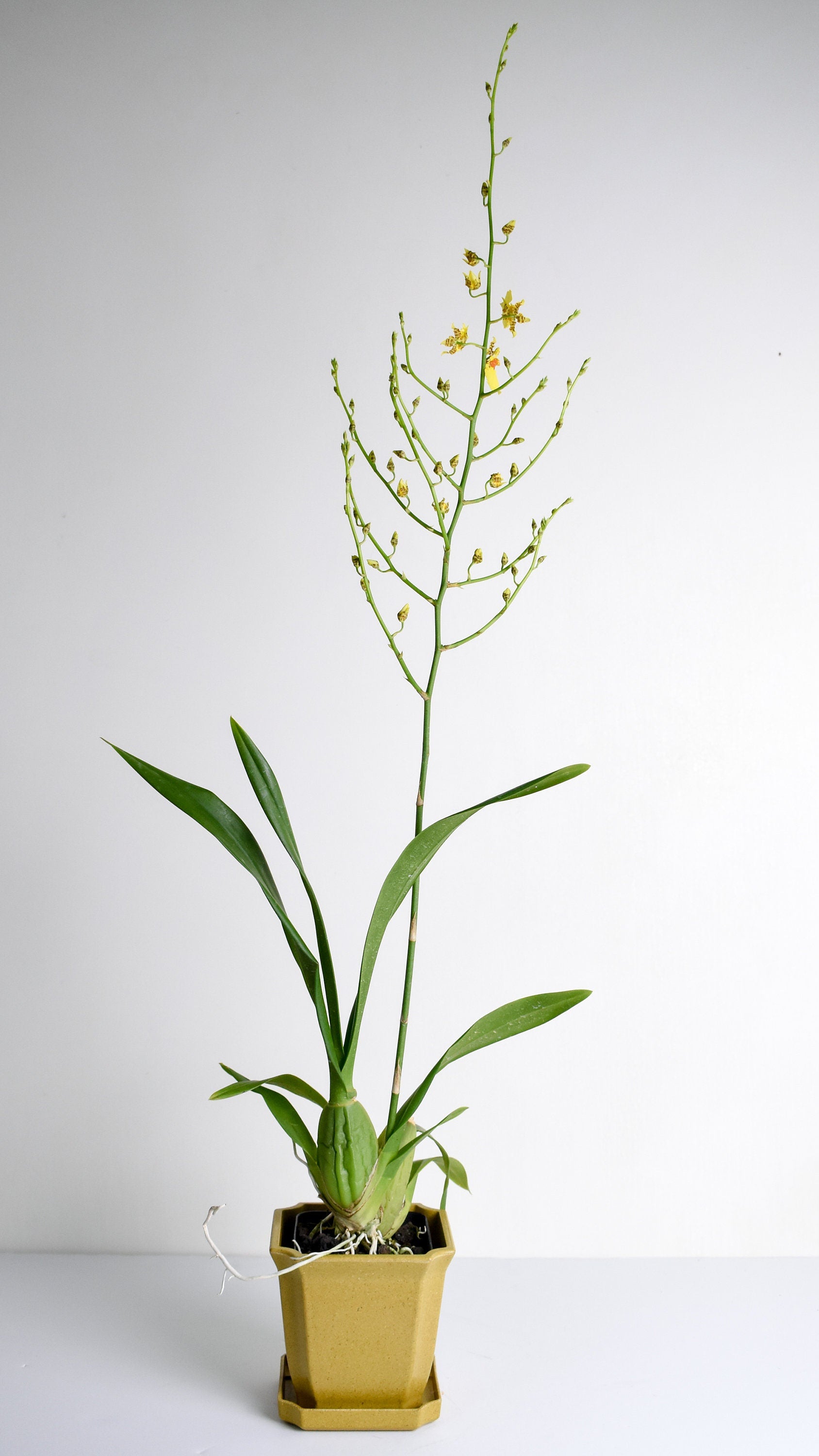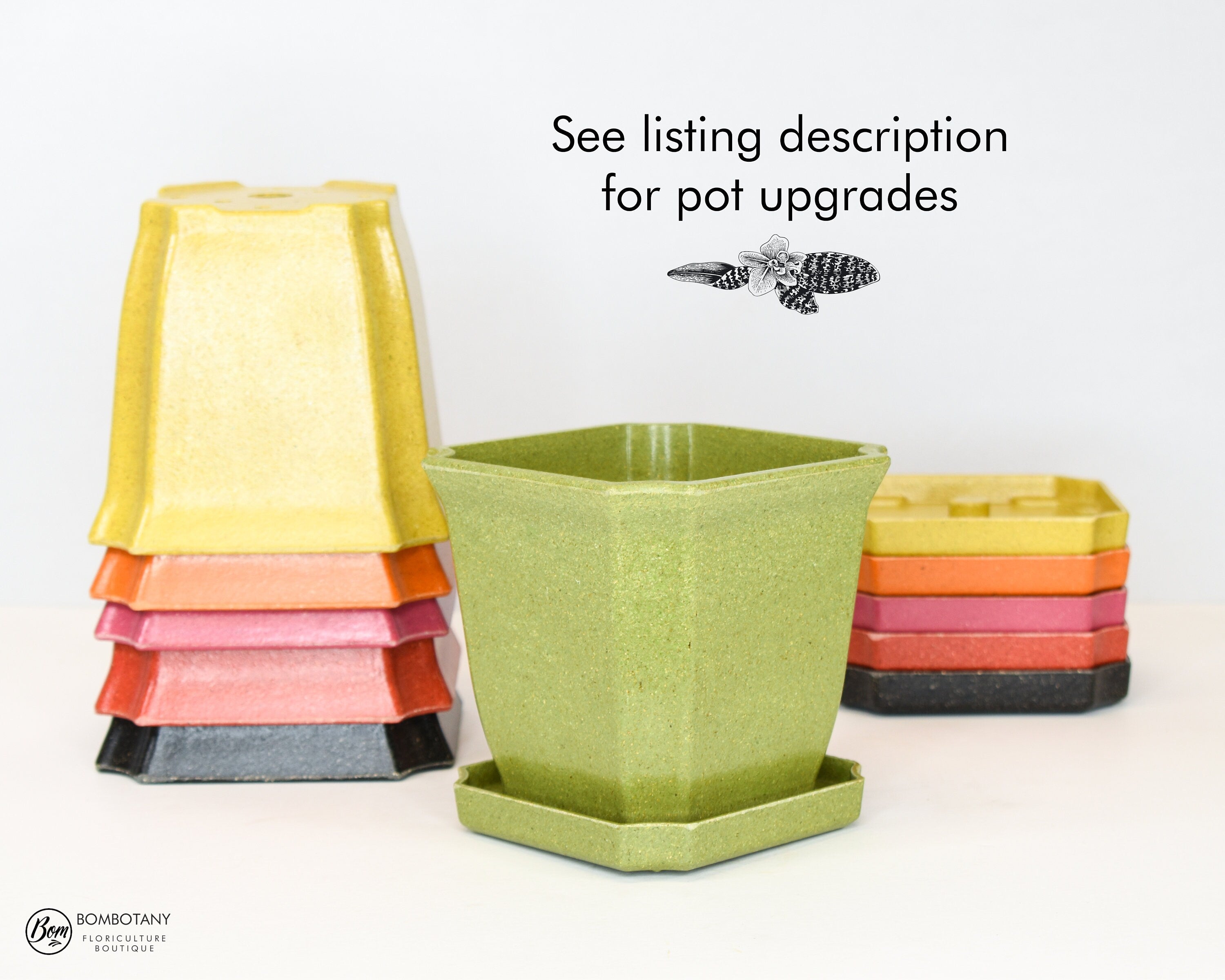 Dancing Lady Oncidium Gower Ramsey IN SPIKE
Oncidium Gower Ramsey is a true Dancing Lady orchid. These happy, brightly colored dainty blooms are the Oncidium Genus' claim to fame, and a must have for the orchid connoisseur. This variety has exceptionally tall (~2 feet) spikes and many, many flowers in one bloom.

✿ Live Oncidium Orchid Plant
✿ Currently in spike to bloom stages of growth!
✿ This listing is for one plant from an assorted selection of Gower Ramsey cultivars which may or may not have orange tinted, purely yellow, or spotted blooms
✿ 4" Nursery Pot - No added cost, can vary in shape, color, and material

It's the duty of the buyer to open packages immediately upon arrival - hot/cold weather is dangerous to live plants. Keep an eye on your tracking number - your plant pal will thank you! If you're concerned about weather we can always delay your order until things are more comfortable.
Plants ship FREE

Untethered, finally traveling the world, FREE like a bird.. except not a bird. Definitely a plant.

Arrival in 2-10 business days.

Tracked and insured. Weatherized whenever necessary. Heat packs are always free and automatically included.

Non-plants ship free at $35 in cart with code "FREESHIP".
FAQ's

Maybe we can read your mind? Maybe the plants are getting to us.

Check out our FAQ page for quick answers relating to our processes and policies.

If it turns out we're not clairvoyant, or you have questions about this product specifically, just call our name, and we'll be there (♫ we'll be there ♫).
Ask a question