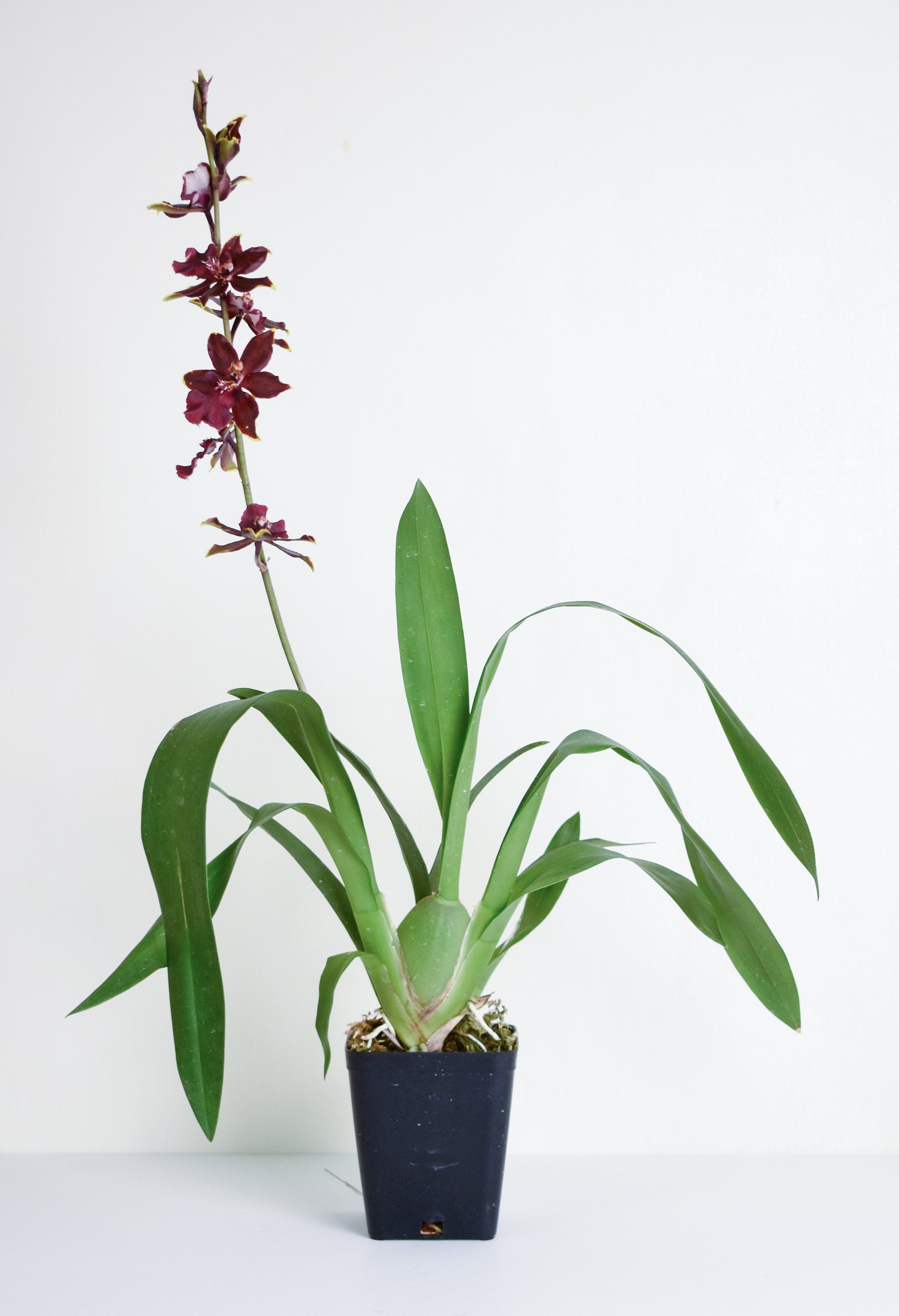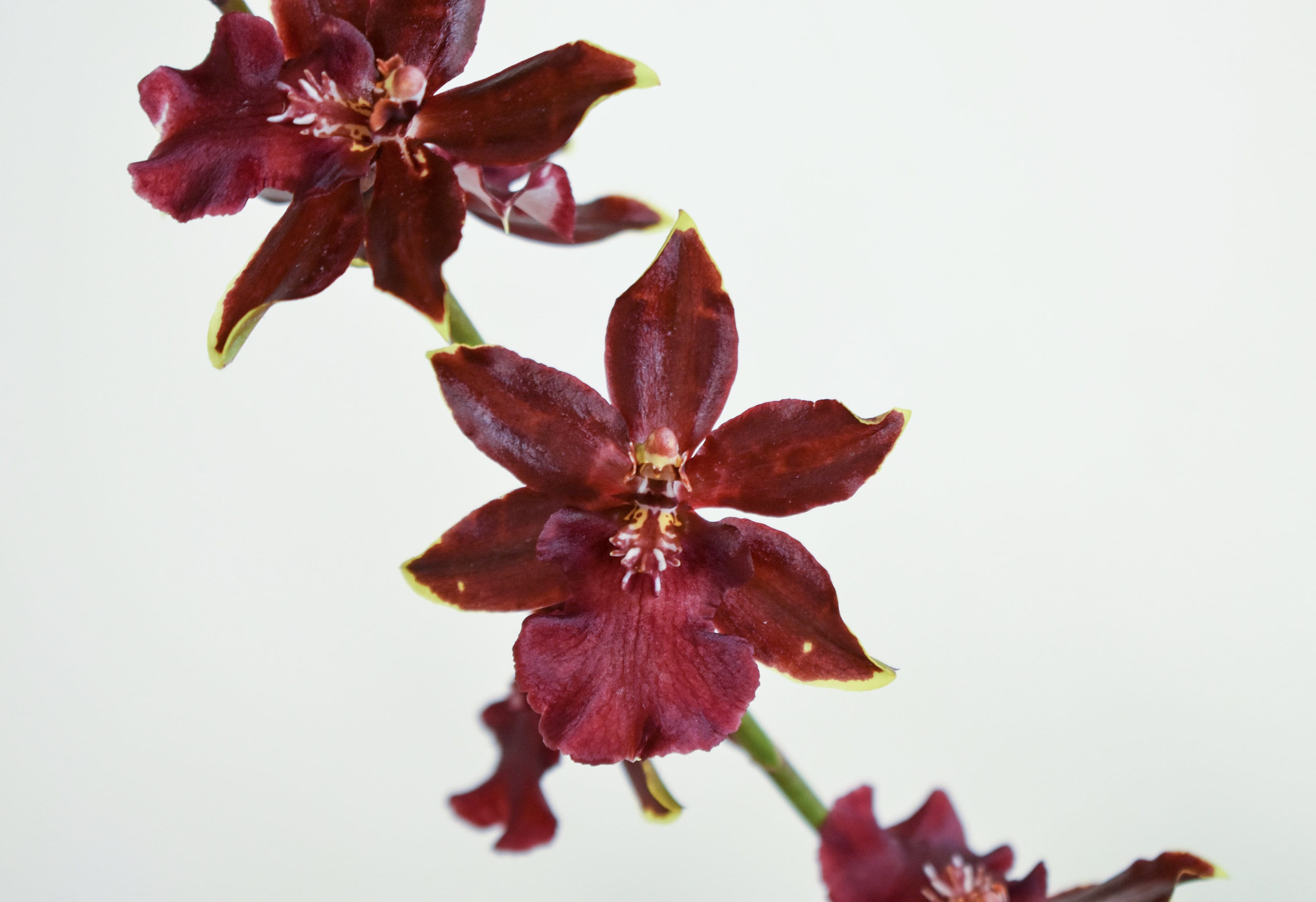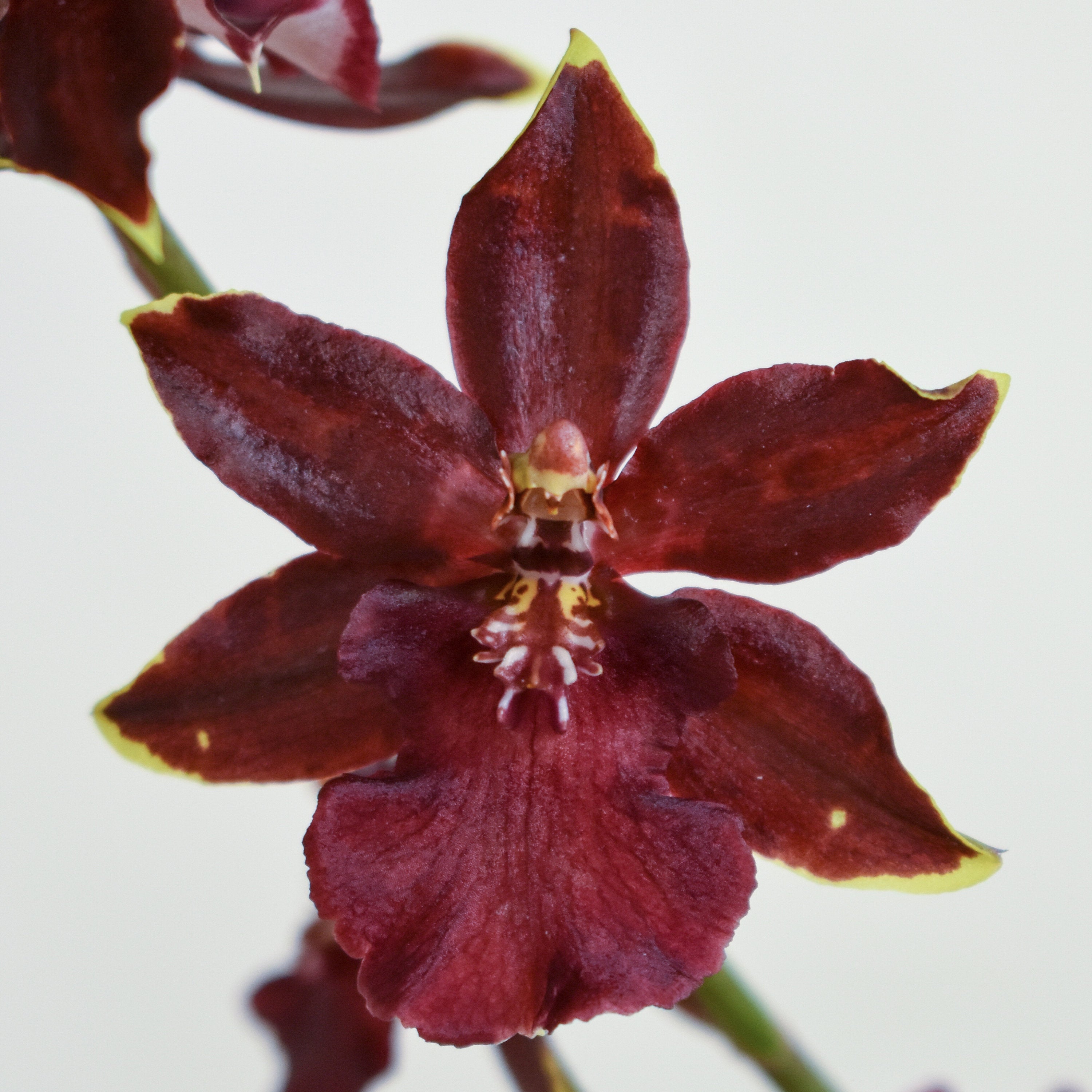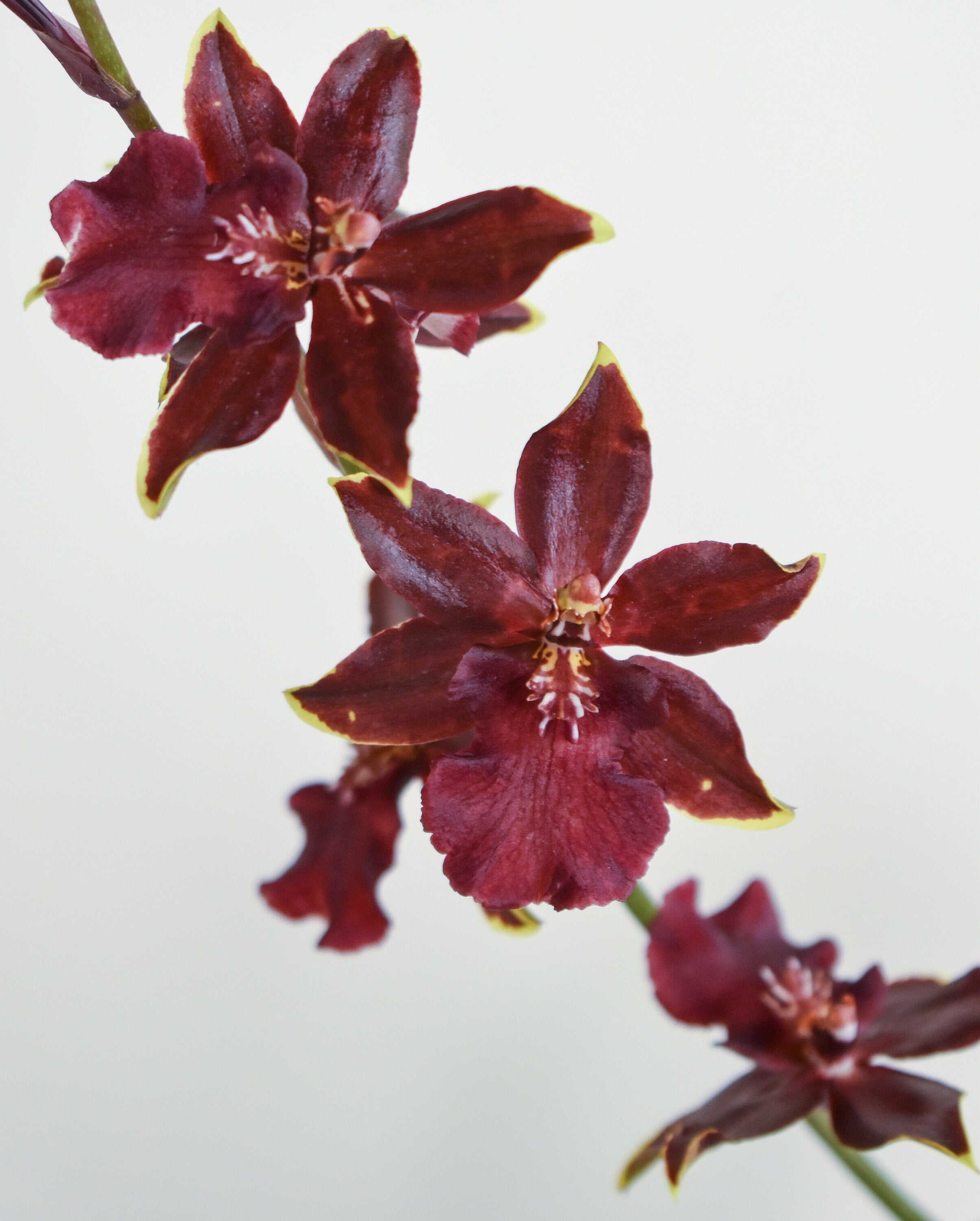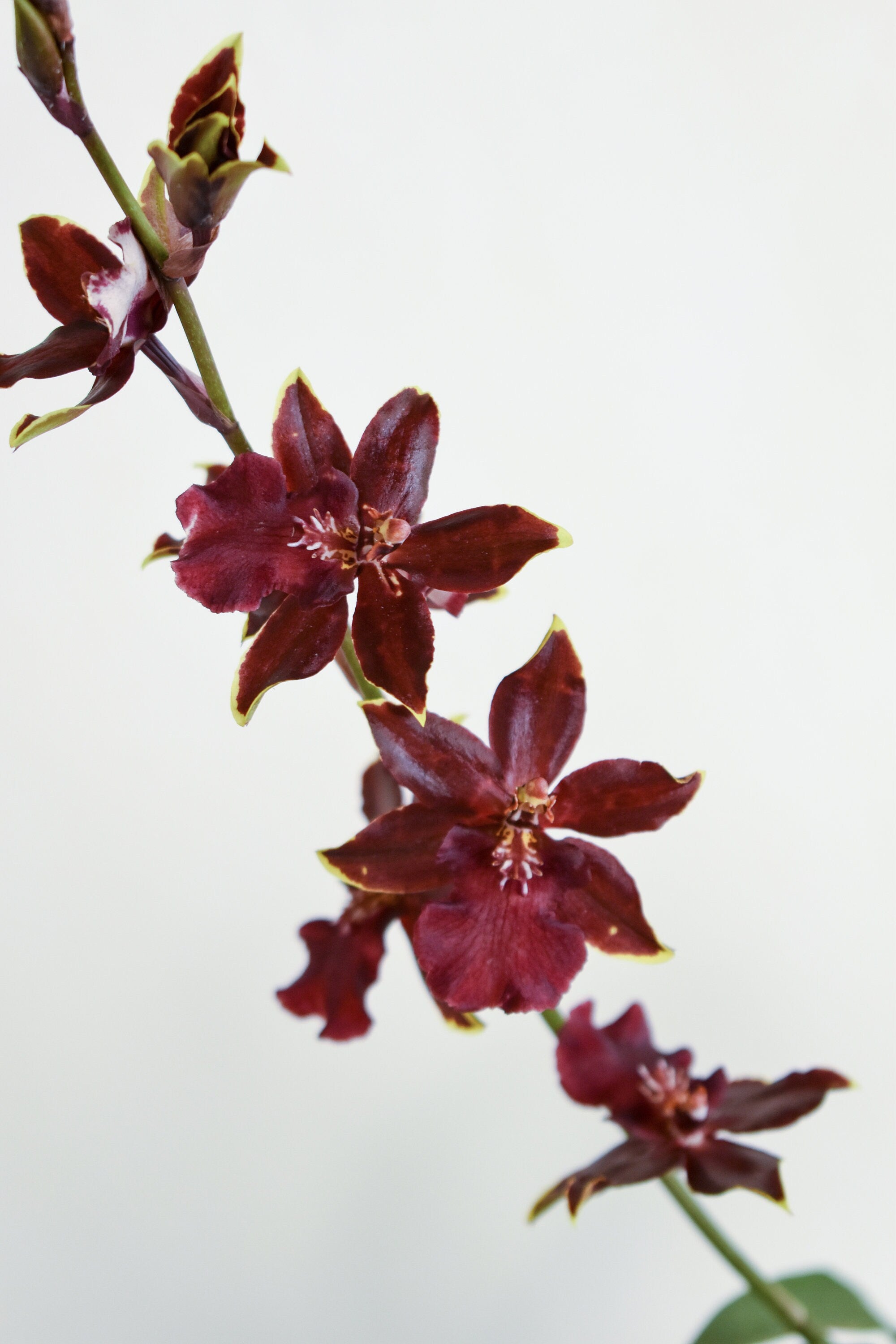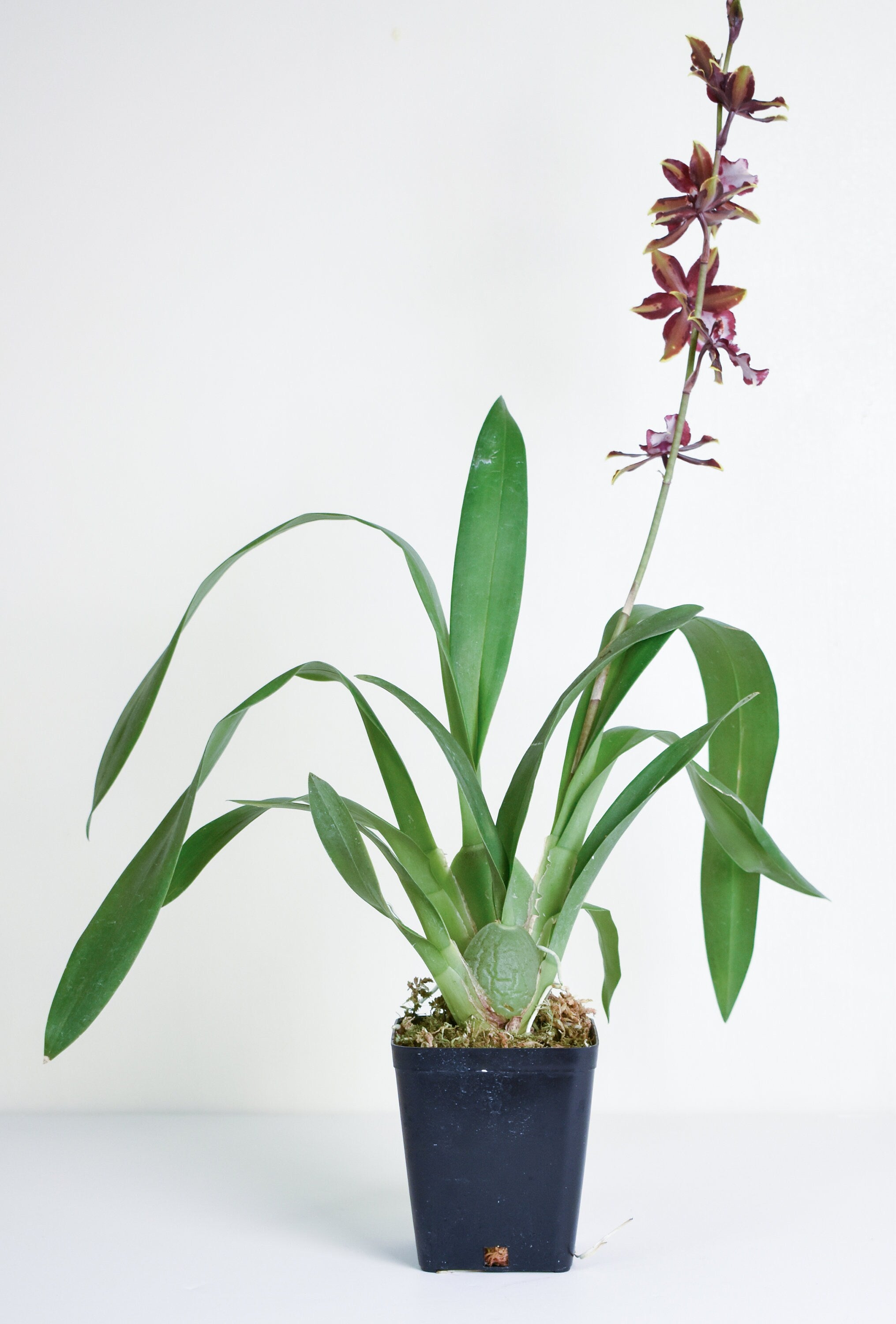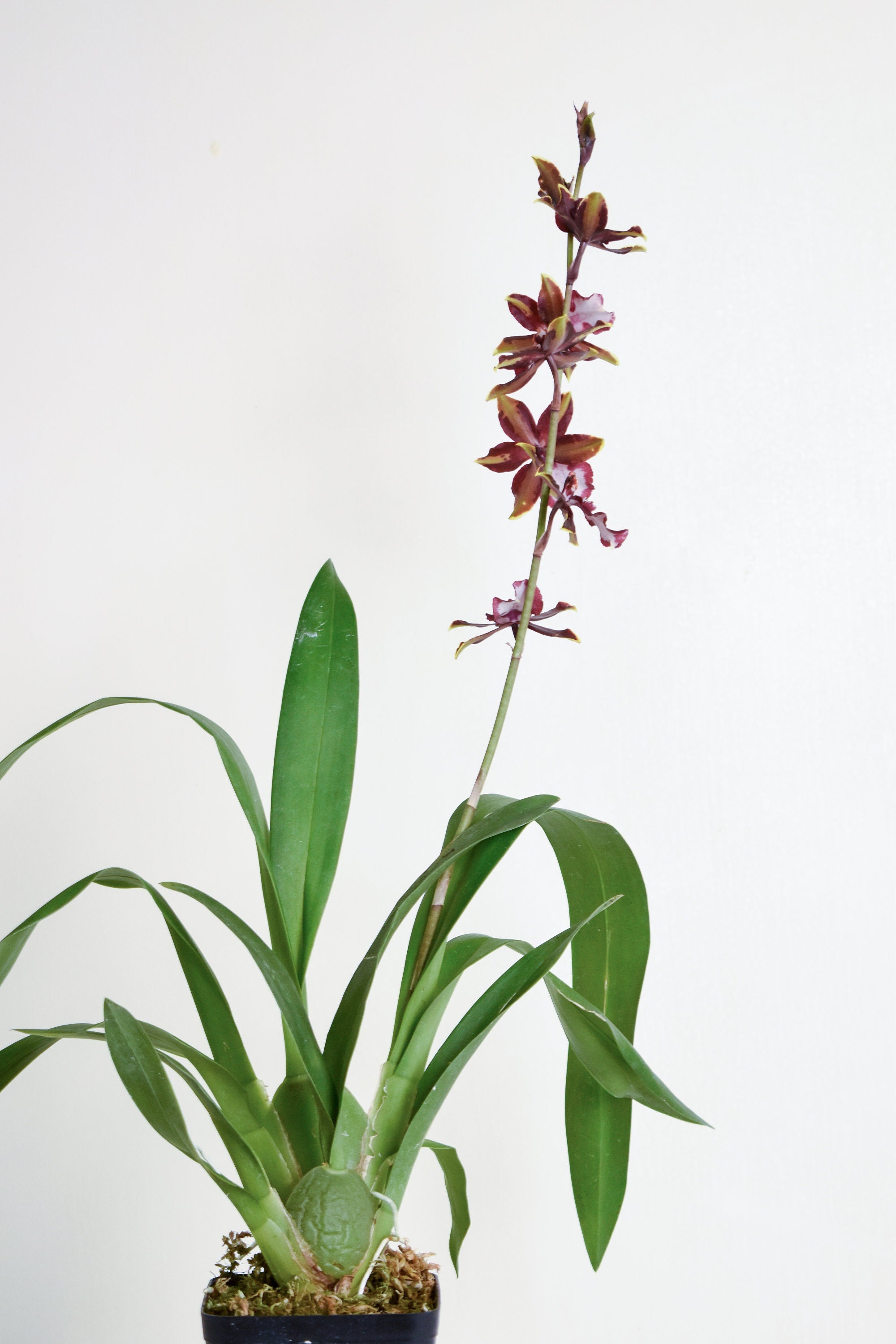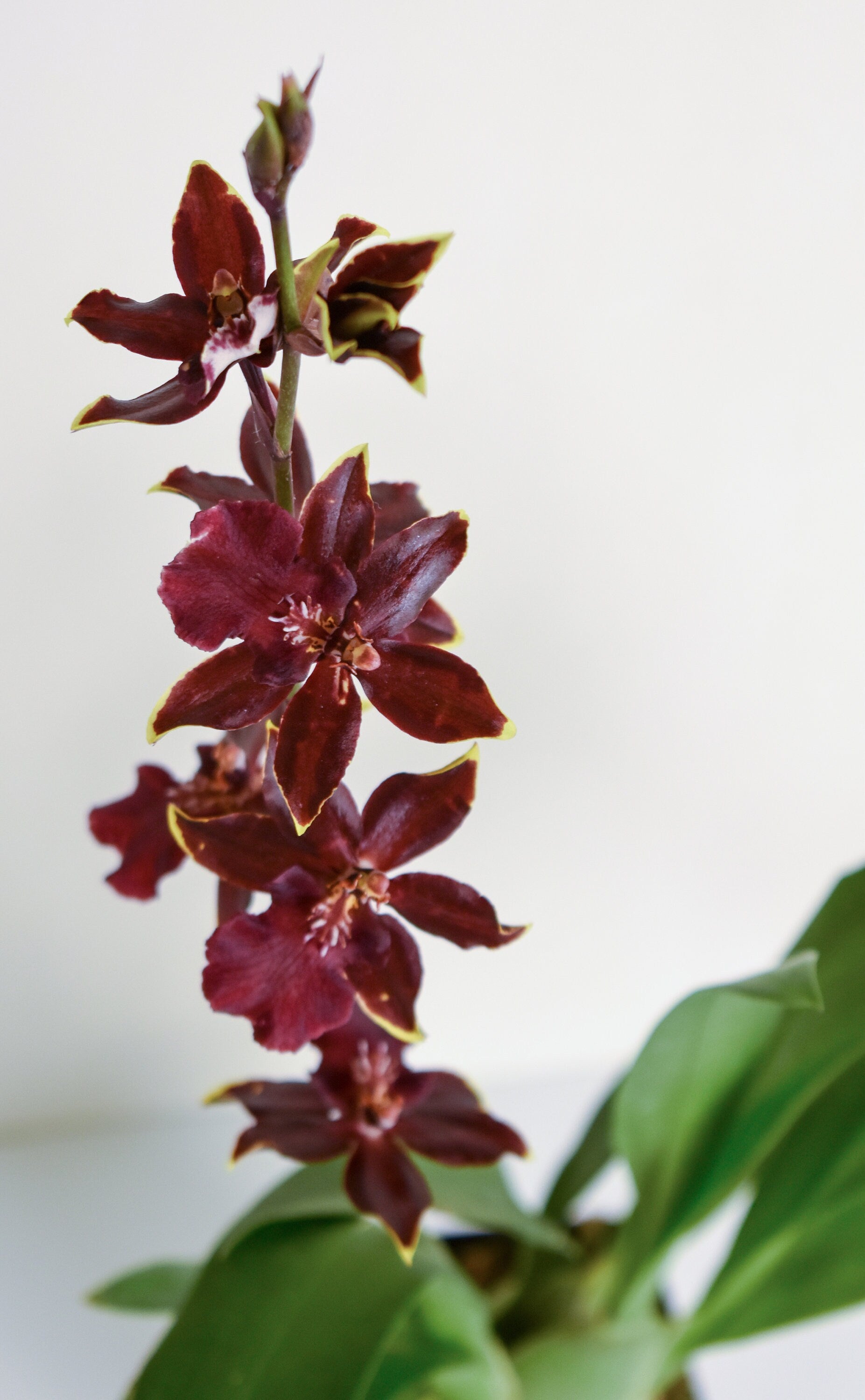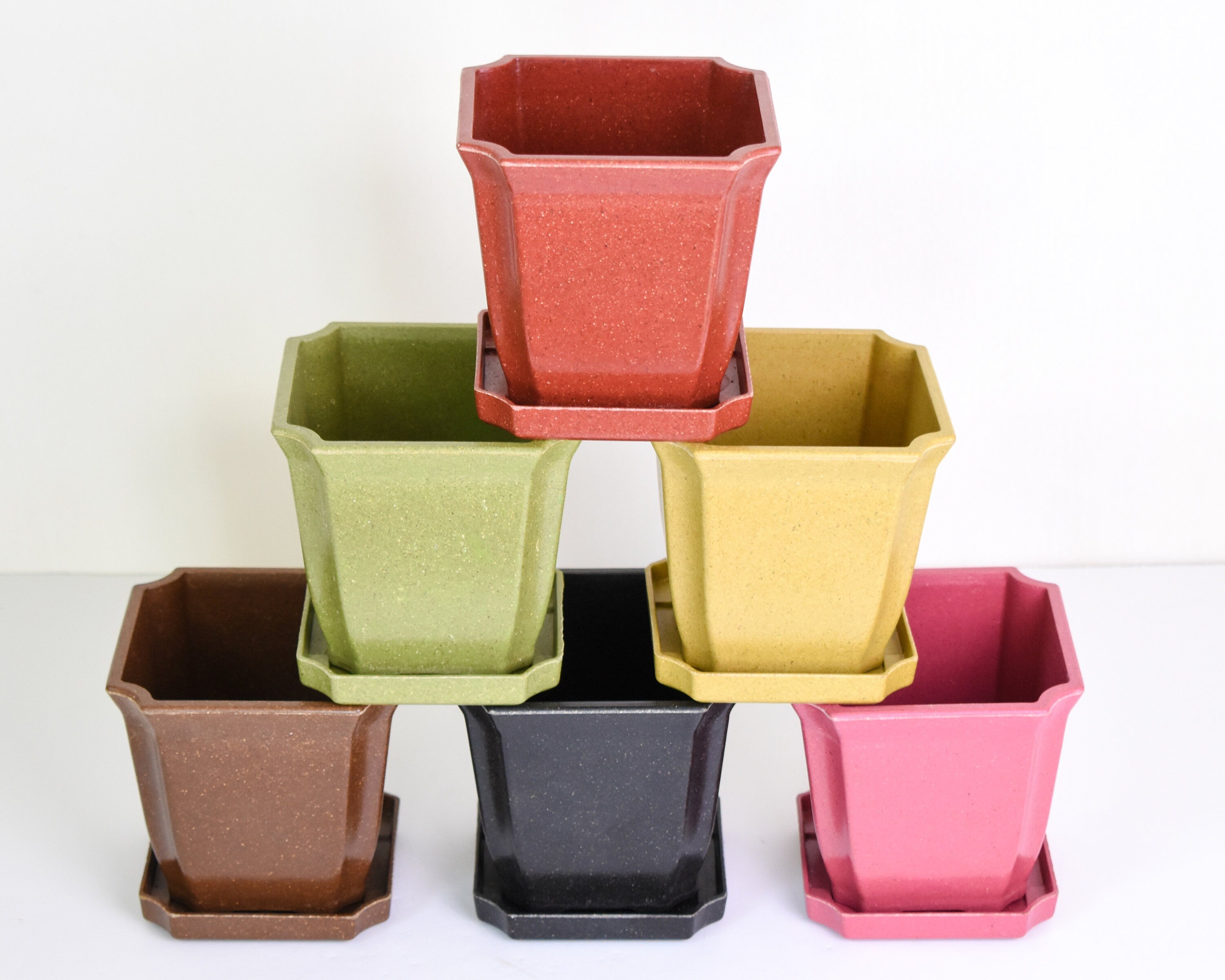 Odontocidium Wildcat 'Bobcat'
Odontocidium are intergeneric hybrids of the two orchid genera Odontoglossum and Oncidium. Odontocidium Wildcat 'Bobcat' is a gorgeous variety of the legendary Wildcat family. Dark plum-maroon petals, edges gilded in yellow. Flowers are much larger than your standard Oncidium.

✿ Live Odontocidium Orchid Plant
✿ Blooming size, but not currently in bloom
✿ 4" Nursery Pot - No added cost, can vary in shape, color, and material
Plants ship FREE

Untethered, finally traveling the world, FREE like a bird.. except not a bird. Definitely a plant.

Arrival in 2-10 business days.

Tracked and insured. Weatherized whenever necessary. Heat packs are always free and automatically included.

Non-plants ship free at $35 in cart with code "FREESHIP".
FAQ's

Maybe we can read your mind? Maybe the plants are getting to us.

Check out our FAQ page for quick answers relating to our processes and policies.

If it turns out we're not clairvoyant, or you have questions about this product specifically, just call our name, and we'll be there (♫ we'll be there ♫).
Ask a question